INTER: YEARS 3-4 ATHLETICS 2015-16
We have qualified for the TEES VALLEY FINALS!
We are the CLUSTER 'QUADKIDS' CHAMPIONS!
The members of the Clavering Years 3-4 Athletics Squad are:
Grace S, Millie T, Amy P, Eve-Alexa Mc, Grace M, Roxanne D,
Kai F, Shay H, Toby M, Tom W, Arun B, Liam H,
Holly M, Lydia A, Lois S, Phoebe S, Piper R, Ruby C,
Charlie W, Daniel M, Kian T, Leland S, Alfie Mc and Lincoln T.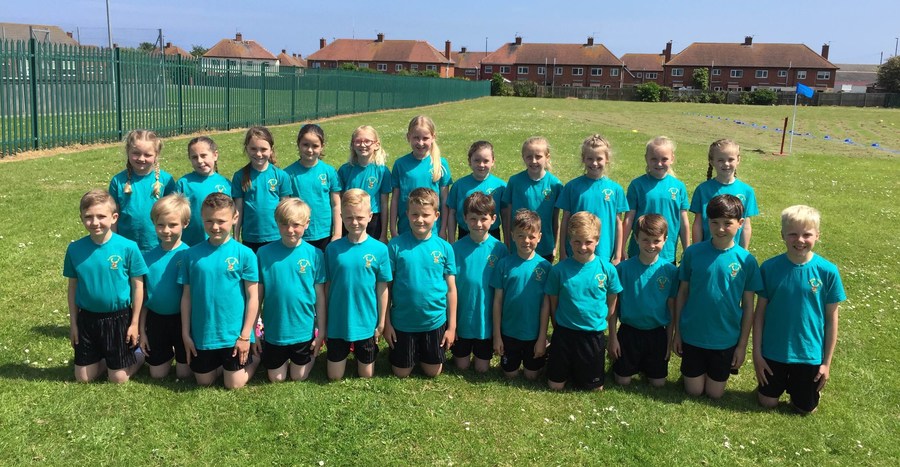 Cluster Competition
Our children competed brilliantly at our first-ever Cluster 'QuadKids' Competition! 'QuadKids' is a team-based quadrathlon competition where individual performances are scored using a points table and the winning team is the team with the highest cumulative points score. All athletes take part in four events: 50m sprint, 400m run, standing long jump and mini vortex howler throw.
The Cluster Competition results were:
1st Clavering A (1,350) 2nd West View A (1,220) 3rd Barnard Grove A (1,148) 4th Clavering B (1,139)
5th West View B (849) 6th Barnard Grove B (816) 7th St Helen's B (742) 8th St Helen's A (678)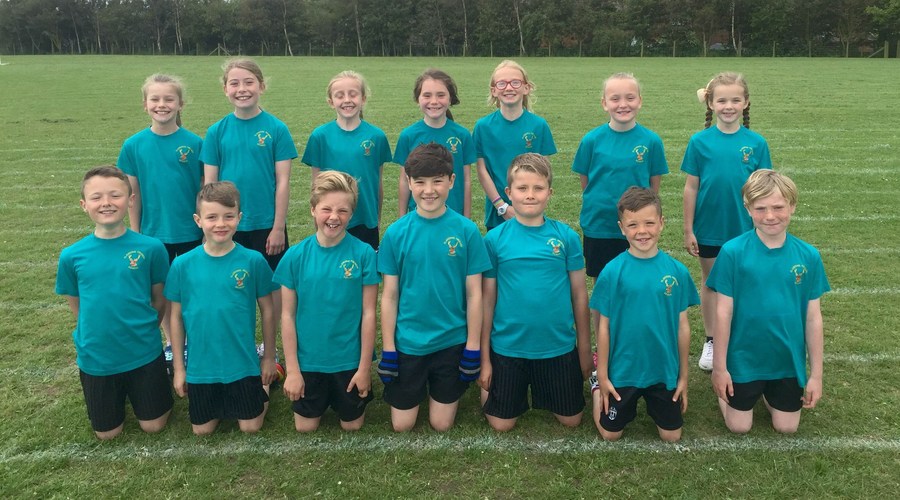 Town Finals
Our top performing seven boys and seven girls in our Middle School formed our 'QuadKids' team for the first ever Town Finals. In tricky conditions, the children did brilliantly to finish second - just 6 points behind Holy Trinity.
The Town Finals results were:
1st Holy Trinity (1,338) 2nd Clavering (1,332) 3rd Fens (1,187) 4th Sacred Heart (1,164) 5th Throston (1,141)