JOHN MUIR AWARD 2012-2013
Note: This page was created by the twenty-two children who completed the John Muir Award in association with Mr McAvoy.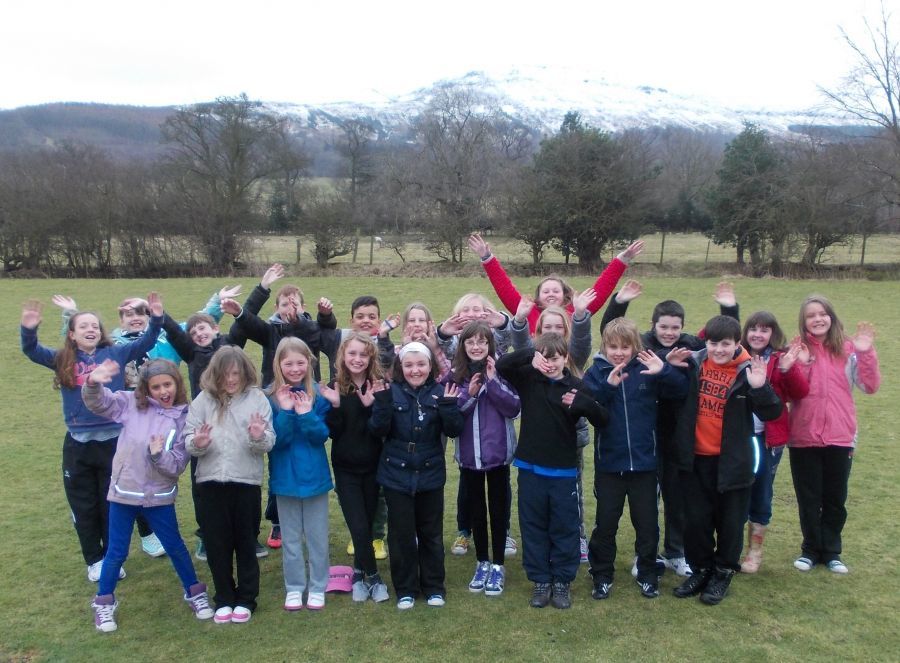 The John Muir Award is an environmental award scheme focused on wild places. It encourages awareness and responsibility for the natural environment, in a spirit of fun, adventure and exploration.
Connect, enjoy and care for wild places.
The Award is open to all, and is the educational initiative of the John Muir Trust.
Four Challenges are at the heart of each John Muir Award:
Conserve - take personal responsibility
Discover a wild place
Explore its wildness
Share your experiences
Scroll down to see what we did in order to achieve this prestigious award!
Conserve - take personal responsibility for
Throughout our 5-day residential, we 'conserved' the North York Moors by following the Country Code.
We also 'conserved' the Newton Hazard Plantation within Wynyard Woodland Park as part of our voluntary conservation work with the West View Project.
The focus of the day's work was how to maintain and conserve the woodland and involved: walking through part of the wood to glean a snapshot of how it is currently maintained; clearing ditches; coppicing; creating natural habitats and man-made habitats (bird boxes); and evaluating the impact that we had on the woodland environment.
Despite the rain and cold temperature, we worked extremely hard individually...
Discover a wild place
We 'discovered' the North York Moors National Parks, learning about its size, features and importance throughout our 5-day residential to Carlton Outdoor Education Centre.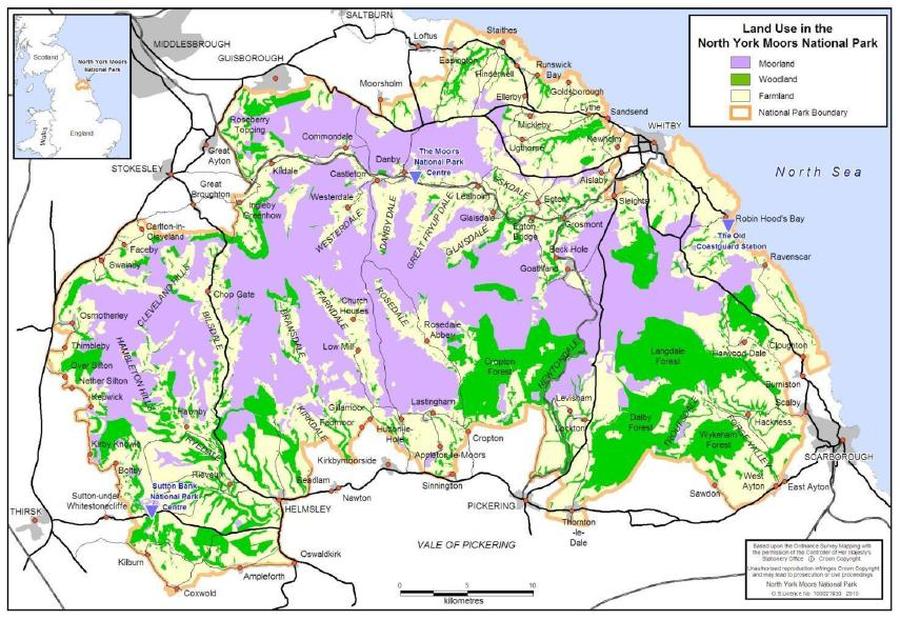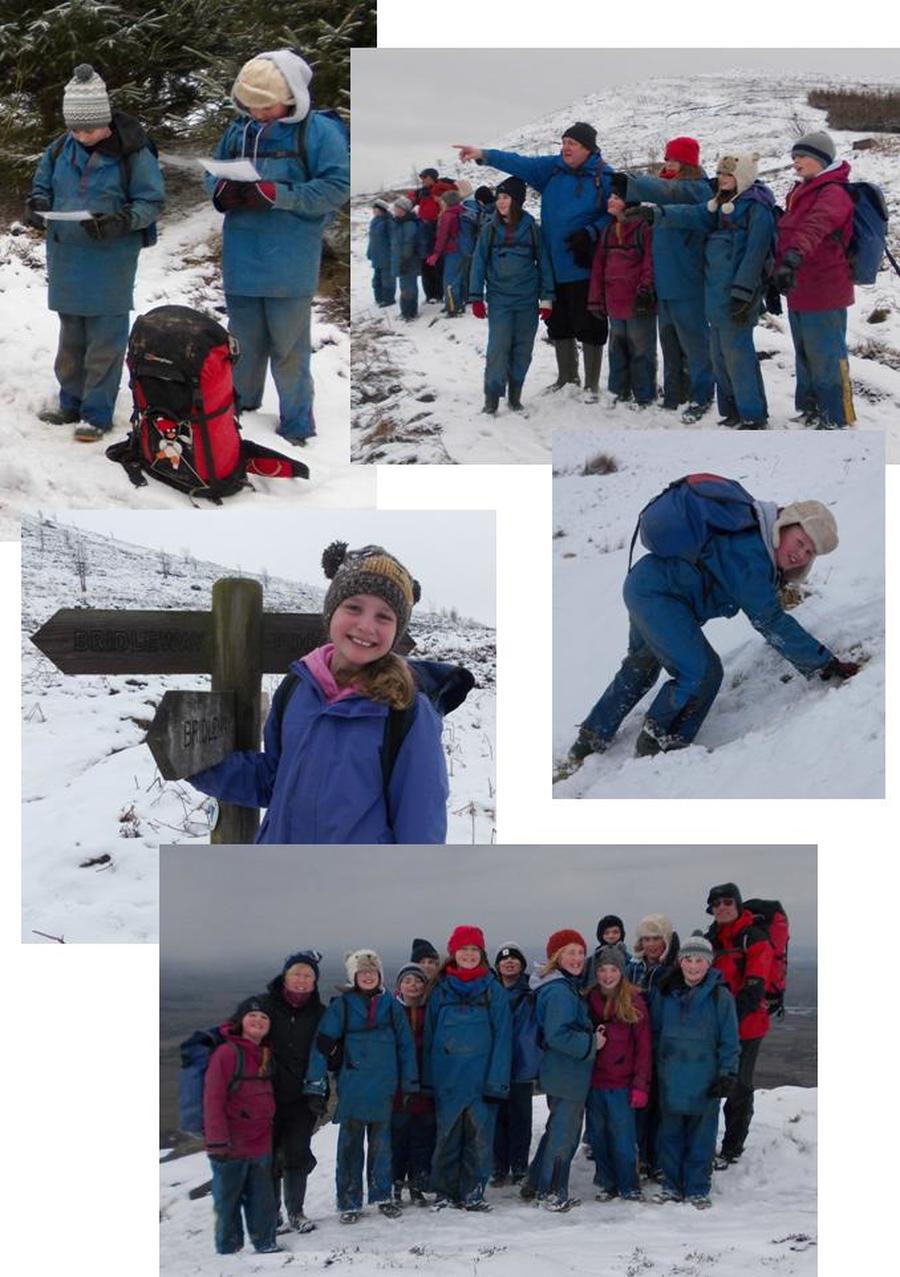 Explore its wildness
We have 'explored' various parts of the North York Moors during our 5-day residential. Please visit our residential webpage for more details and photographs.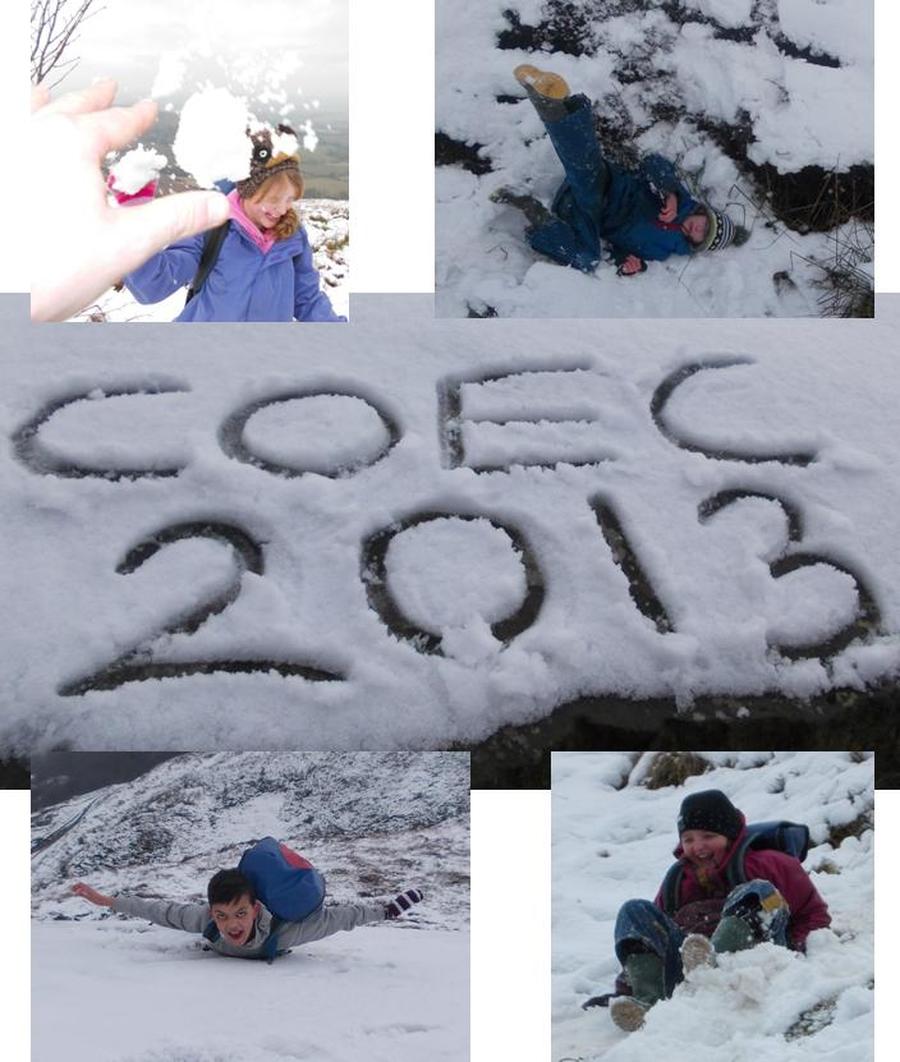 Share your experiences
We have 'shared' our experiences orally with family and friends; via the school 'John Muir Award' display; through articles in the 'Hartlepool Mail'; during our 'John Muir Award' celebration evening; and through the creation of this website page.
As part of our review, we reflected on the importance and impact of 'Wild Places'.
Below you will find a sample of our responses:
Why do you think it is important to spend time in 'wild places'?
Lilli: So you can discover new things and places. Also so you can get fresh air in a clean environment.
Morgan: To see nature in its natural beauty and to see how nature works with our own eyes.
Ethan: It is important to understand about how to protect the habitats that wildlife live in and help protect them for the future.
Joseph: To see the wildlife and explore the world.
Charlotte: Because you can discover nature and see the lovely views.
Georgia: Because they are homes to wild birds and animals. If you don't explore wild places, you wouldn't see the beauty.
Alex: So you can see the outdoor life and their habitats and help with conservation.
Hannah: Because it gives us a chance to study nature.
Robert: So that you can realise the beauty of nature and spend time away from all of the technology at home.
Leah: When people spend time in wild places, they get experiences that teach them to care for the world.
Alice: To learn more about nature and what it has to offer.
Daniel: For fresh air, exercise and education.
Kaitlyn: It is important to spend time in wild places because it helps you to learn about nature and appreciate all it has to offer and take responsibility for the environment.
Jessica: Because we take wild places for granted and they are, too often, being chopped down and destroyed. Consequently, we should spend time in wild places and appreciate them more.
Rachael W: To get an understanding of nature; to see things growing in the wild, rather than in books; and to see animals in their natural environment.
Jacob: It helps you to learn lots of things in a different way to learning them in a classroom.
Rachael Mc: To see how the environment is taken care of and to help it grow.
Alana: To learn about wild creatures and their habitats and to experience what it is like to be in the wild.
Tariq: To have an understanding of its existence which adds to the value of our lives, meaning that we learn more about the environment that we live in. In addition, it means that we are outside more – spending time with nature.
Thomas: I, personally, think that it is extremely important to spend time in wild places because they teach you to show respect towards all creatures, people and plants.
Grace: I think it is important to experience nature because you don't benefit from sitting at home inside all day – you have to get out there and live life!
Spiritually, how do you feel about 'wild places'?
Lilli: They are calming and help me to relax in stressed situations.
Morgan: When you are with nature, you feel relaxed and the sounds are calming like the rustling leaves and the trickling streams.
Ethan: I like the peacefulness of it all.
Joseph: I feel like I am in a great place to explore.
Charlotte: They help me to feel free in an open space and teach me about the creatures and trees.
Georgia: I feel wild places are a new and exciting environment for everyone. The natural beauty of these areas attracts wildlife.
Alex: I feel calm and relaxed when in wild places and I like to enjoy the beauty.
Hannah: I feel welcoming to wild places because I love animals and finding out new things about them.
Robert: I think that the wild is a place where you can relax and have time to yourself.
Leah: I feel that wild places teach me a lot of things and that we wouldn't be able to survive without them.
Alice: it feels like they have a lot to offer and that they are very educational.
Daniel: calm, relaxed, happy, cheerful and peaceful.
Kaitlyn: When I'm within wild places, I feel calm, peaceful and free!
Jessica: When I'm in wild places, spiritually I feel peaceful and relaxed when because of all the wildlife such as the luscious, green grass and the sound of birds humming.
Rachael W: Wild places are a peaceful and calm environment, helping you to be at one with nature and it also supports me in relaxing.
Jacob: they make you feel calm and they make you respect how wonderful nature is.
Rachael Mc: Spiritually, I feel adventurous and I love wildlife and wild places.
Alana: Spiritually, I always feel interested in being in wild places and I like to be able to take part in exciting adventures within them.
Tariq: Spiritually, I feel peaceful in wild places, making me feel calm due to being in such a tranquil environment. I now have a new respect for nature.
Thomas: Spiritually, I feel safe because I am enclosed in a totally different environment. I also feel adventurous because there is a new area to be explored. I feel we are lucky to have the chance to visit so many beautiful places.
Grace: I feel that wild places are a great place for me to forget about my problems and to look after the environment.