MEMORIES ARCHIVE
"SOMETIMES YOU WILL NEVER KNOW THE VALUE OF A MOMENT UNTIL IT BECOMES A MEMORY"
DR SEUSS
With schools due to fully reopen from March 8th, our PESSPA Programme was approached to submit a series of memories from the last decade or so to the 'Hartlepool Mail', focusing on the kind of additional and extra-curricular opportunities that children have had pre-pandemic and will hopefully be able to safely enjoy in the not-too-distant future. Bearing in mind that we take over 1,000 photographs on just our Year 6 residential, it was a difficult challenge to select just twenty photographs, especially as we chose to look at all additional and extra-curricular opportunities – not just PESSPA.
Perhaps because the 'Mail' was in a rush to publish the feature, only eleven of the twenty photographs were used and very little of the original text was included; therefore, we thought members of the Clavering Family might enjoy seeing the twenty selected photographs and accompanying information, reminiscing about past achievements and, even more so, looking forward to what memories might be made in the future!
Twenty amazing Clavering Primary School extra-curricular opportunities and additional achievements from the archives – from a visit from an England lioness to a paddle across Lake Windermere!
As Hartlepool primary schools prepare to fully reopen in March, we look back at a decade of incredible memories at Clavering Primary School and the kind of activities – including plenty of opportunities to be outside and active with their friends – that, hopefully, all of our children will be able to experience again very soon.
1. A work of art that crosses the continents in 2012
For many years, Clavering has held and renewed the Full International Schools Award from the British Council. In 2012, Year 6 pupils Jessica, Ella and Jasmine were part of a group of Year 6 Clavering pupils who worked with similar-aged pupils in South Africa to produce a collection of paintings and creative stories.
Did you complete any collaborative projects with pupils from other countries when you were at school?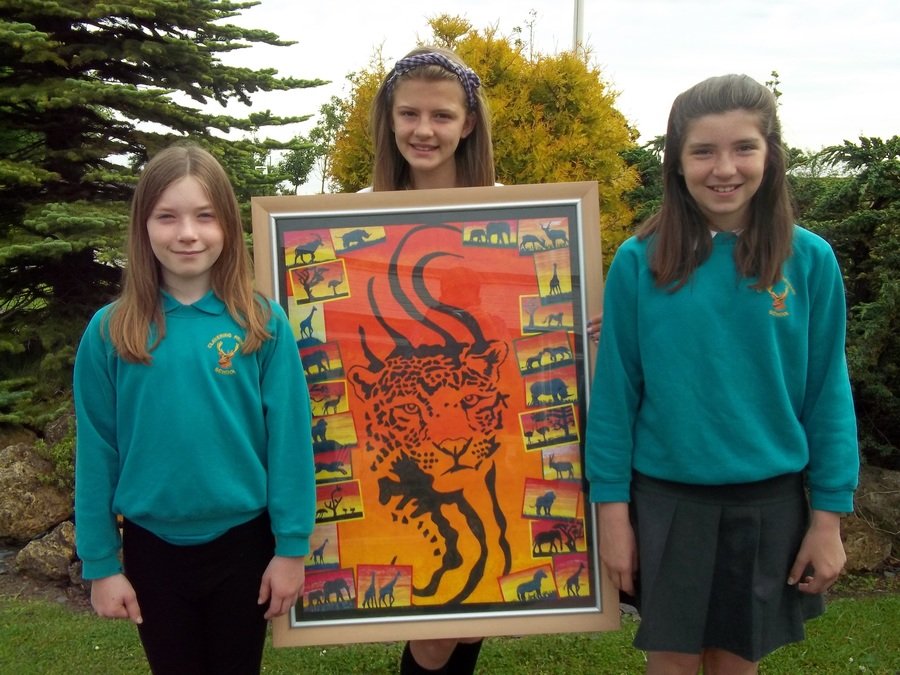 2. The Vikings have landed in 2012
Clavering prides itself on having a diverse history curriculum that looks at local, British and international history from a range of viewpoints. In 2012, these Year 4 pupils fully immersed themselves in the Viking spirit on a trip to Murton Park.
Do you remember amazing History trips at your primary school?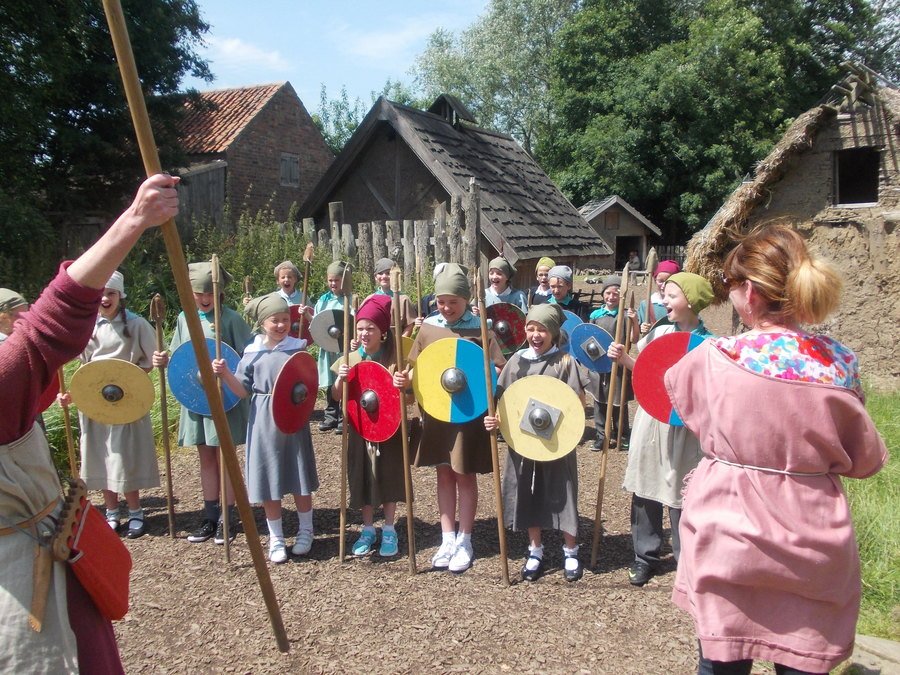 3. Fun in the snow in 2013
Clavering pupils enjoy adventures in all sorts of weather conditions, including Rachael, Tom and Alex out exploring in 2013. Hundreds of pupils go out for adventures in the wild every year, including around 150 children each year who will go on Clavering overnight residentials where they get to do everything from A for Archery to Z for Zip-wiring!
Do you remember your first taste of outdoor adventure at primary school?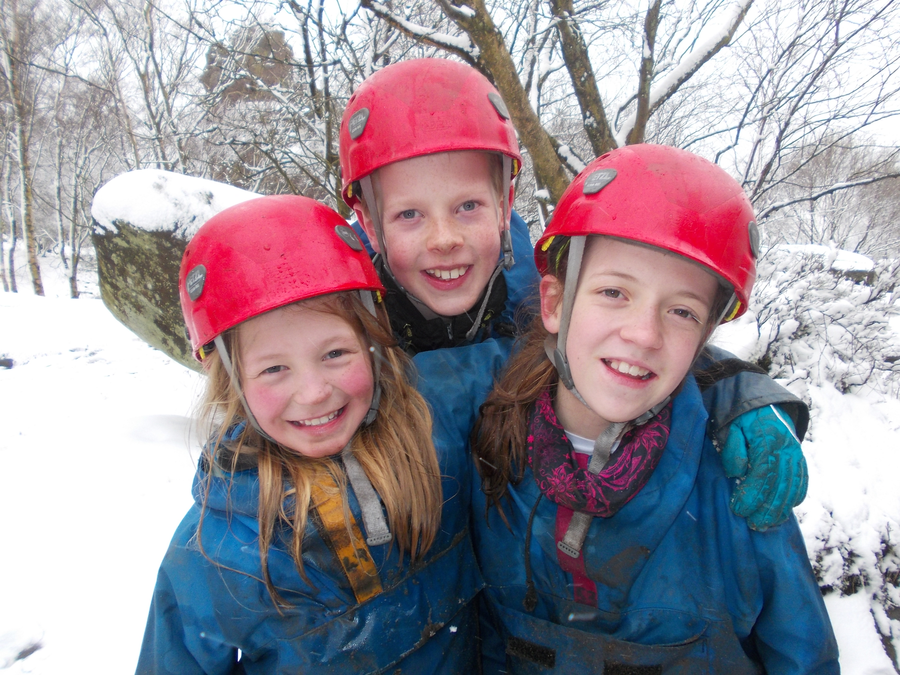 4. Meeting David Almond in 2013
Clavering is passionate about promoting reading for pleasure as well as reading for purpose. Over the years, Clavering pupils have met a lot of famous children's authors in school and on visits. In 2013, this group of lucky Year 6 pupils met globally-celebrated, north-east author David Almond.
What are your memories of reading at school?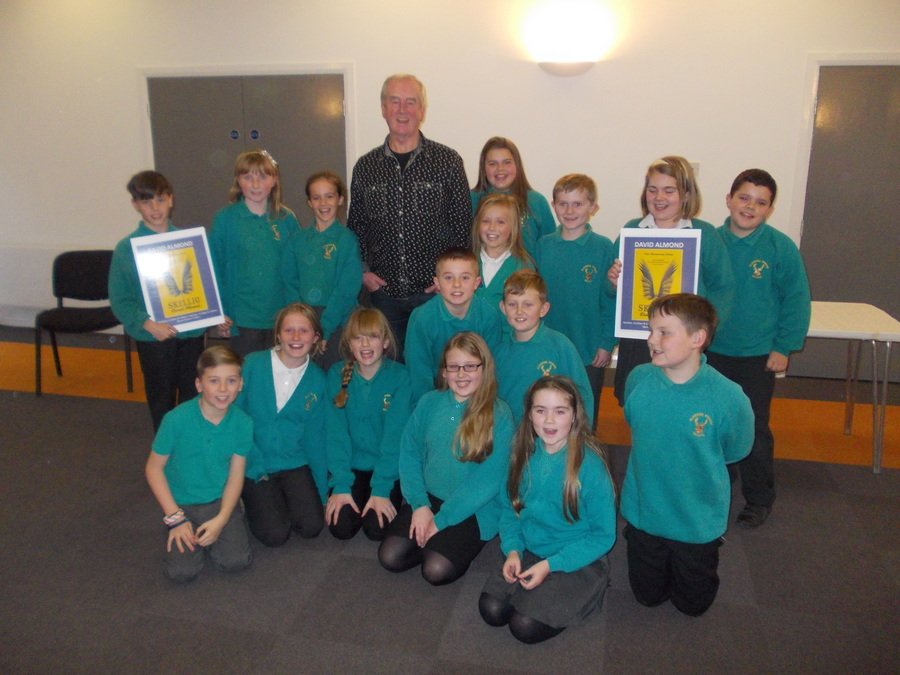 5. Active Conservationists in 2014
Jack, Owen, Daniel, Thomas and Robert are five of nearly four hundred Clavering pupils and staff members who have gained the internationally-recognised John Muir Award for their outstanding work in discovering, exploring and conserving wild places.
Do you remember gaining any awards at school?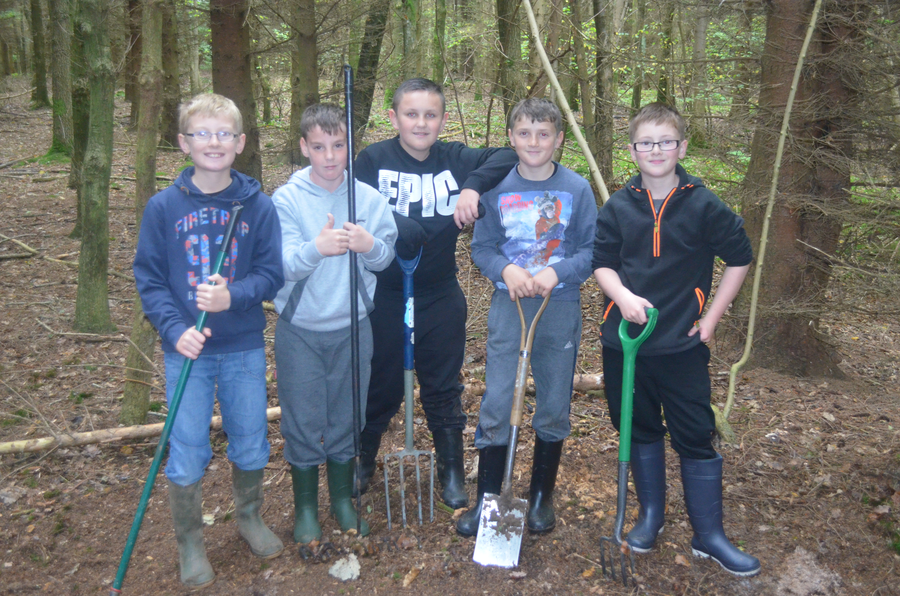 6. A different way of education in 2014
Clavering pupils get to travel all over the country to enhance learning across the curriculum. In 2014, a group of Year 2 pupils "enjoyed" a lesson with the Beamish School Headmaster. We think they much preferred their Clavering teachers!
What were the teachers like when you were at school?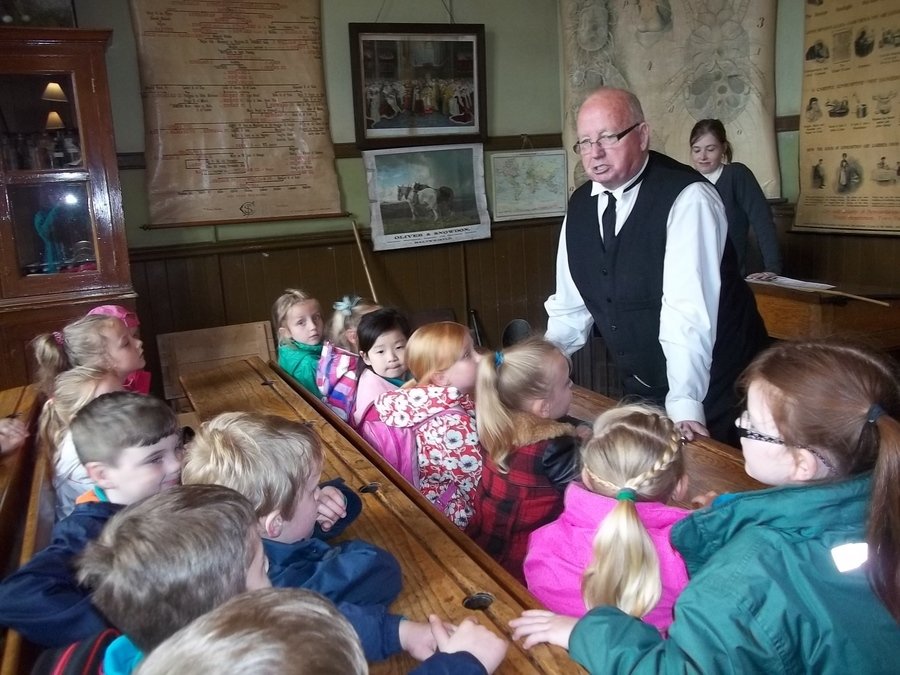 7. Going deep underground in 2014
Outdoor adventurous activities at Clavering have included a rich variety of environments over the years, leading to incredible achievements and memories.
Like Aimee in 2014, did you ever complete challenges where you had to go deep, deep underground into a mysterious caving system, escaping by a subterranean waterfall?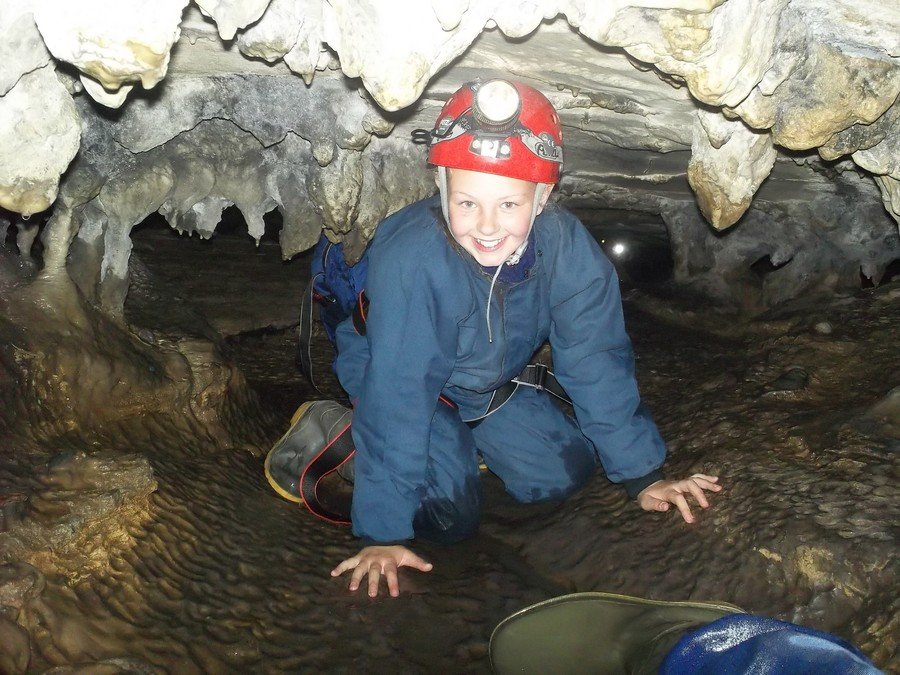 8. Going bananas for Fairtrade in 2014
Clavering is nationally-recognised for its commitment to learning about, promoting and taking action for Fairtrade. In 2014, local supermarkets reported record sales of Fairtrade bananas thanks to Clavering pupils and staff members!
Were you one of the hundreds of pupils and staff members who went bananas for Fairtrade in 2014?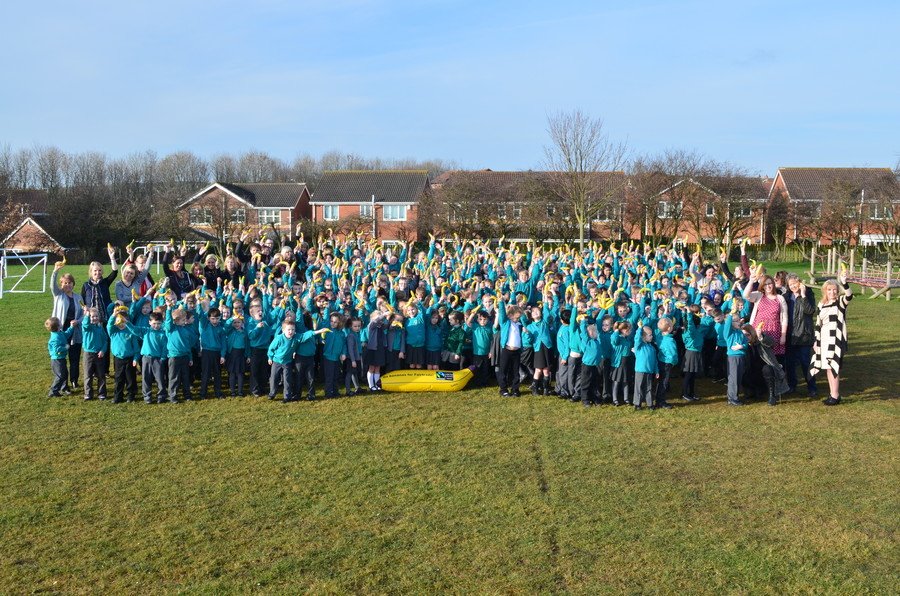 9. Off to the theatre in 2015
Clavering offers a diverse range of extra-curricular activities, including in The Arts. Pupils often have the opportunity to watch touring West End Shows, like this group of pupils who went to see Shrek in Newcastle in 2015.
What memories do you have of The Arts from primary school?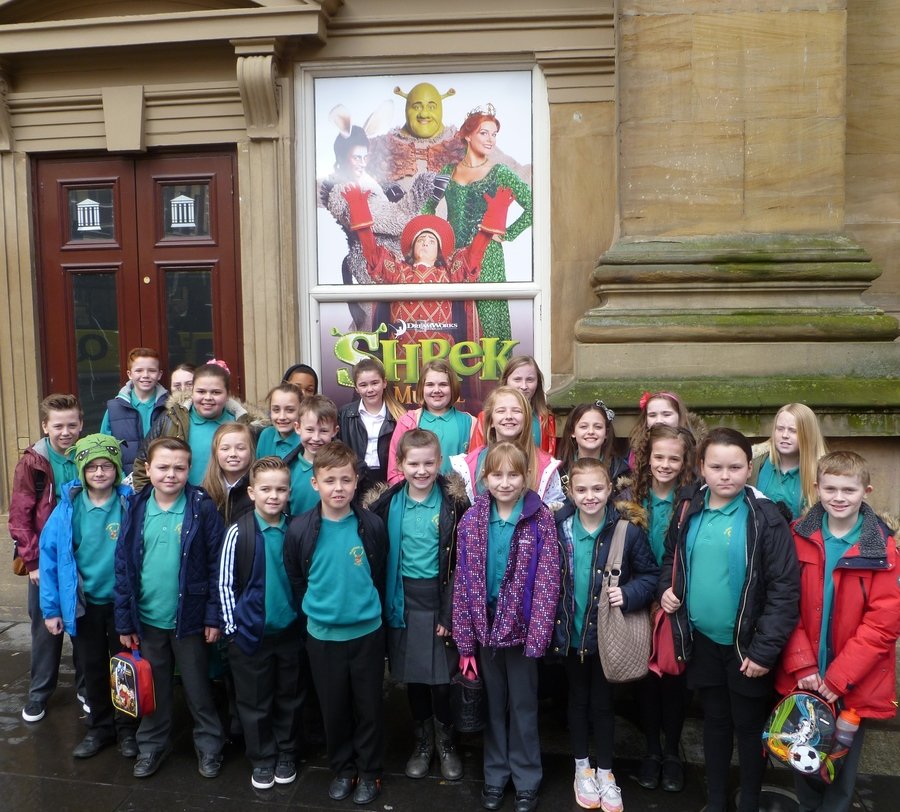 10. Paddling Lake Windemere in 2015
Clavering prides itself on developing grit, determination and resilience in its pupils. In 2015, an extraordinary bunch of Clavering adventures paddled the full length of Lake Windermere.
Did you complete any epic challenges when you were at school?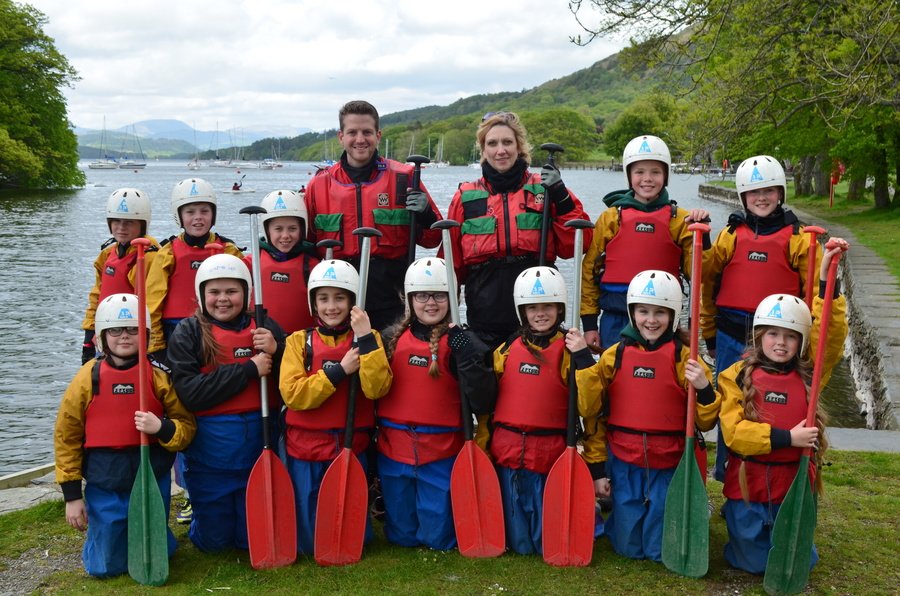 11. Playing with a Lioness in 2015
Clavering girls are fantastic advocates for the power of physical activity. Following their success in a national competition to promote girls' involvement in sport, Clavering was visited by England Lioness and female football superstar Lucy Bronze.
Do you remember meeting any famous footballers at school?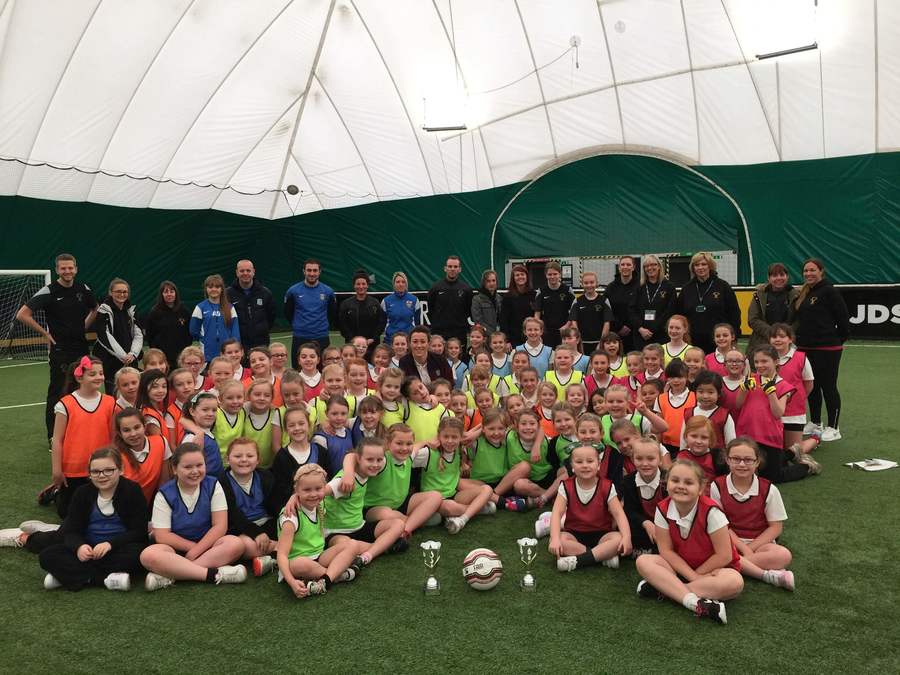 12. Outdoor learning in 2016
Clavering school leaders believe that outdoor learning has significant psychological, social and academic benefits and their pupils enjoy learning outside on the extensive school site and also in a range of other environments. Clavering pupils, like Sam and Harry who were in Year 2 in 2016, gain a great deal from learning outdoors.
What are your memories of outdoor education at school?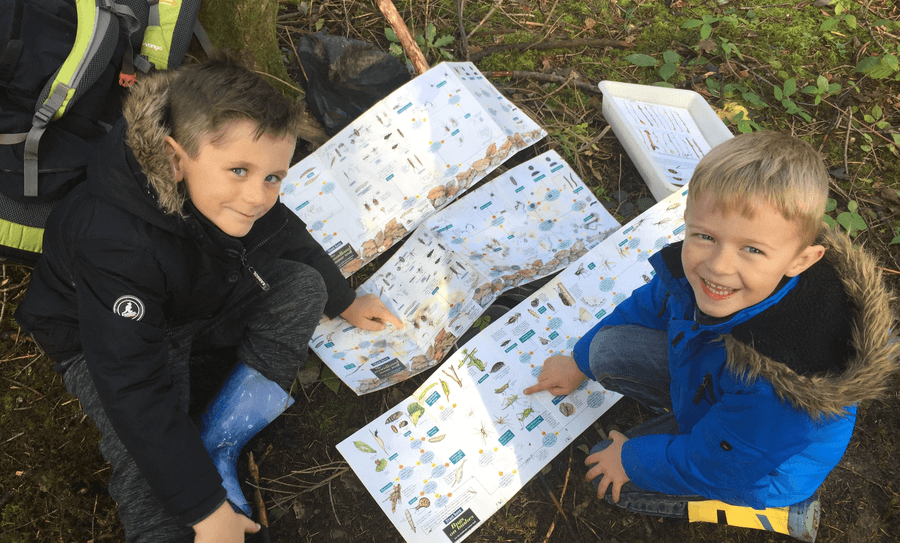 13. Promoting Sport Relief with Team GB rowers in 2016
Clavering Primary School encourages it pupils to support a range of local and national charities. Back in 2016, Team GB rowers, Beth Bryan and Jo Wratten, and members of the Clavering PESSPA Team were chosen to be Tees Valley ambassadors for Sport Relief.
Can you remember completing your Sport Relief Mile at school?
14. Receiving the International Green Flag Award in 2017
Clavering school leaders believe that children who are connected to the natural world will positively shape its future and Clavering pupils love learning about how to take care of the environment. This photograph captures the twelve members of the school's 2017 Eco Committee that was awarded the prestigious Green Flag Award.
What memories do you have of learning about the environment when at school?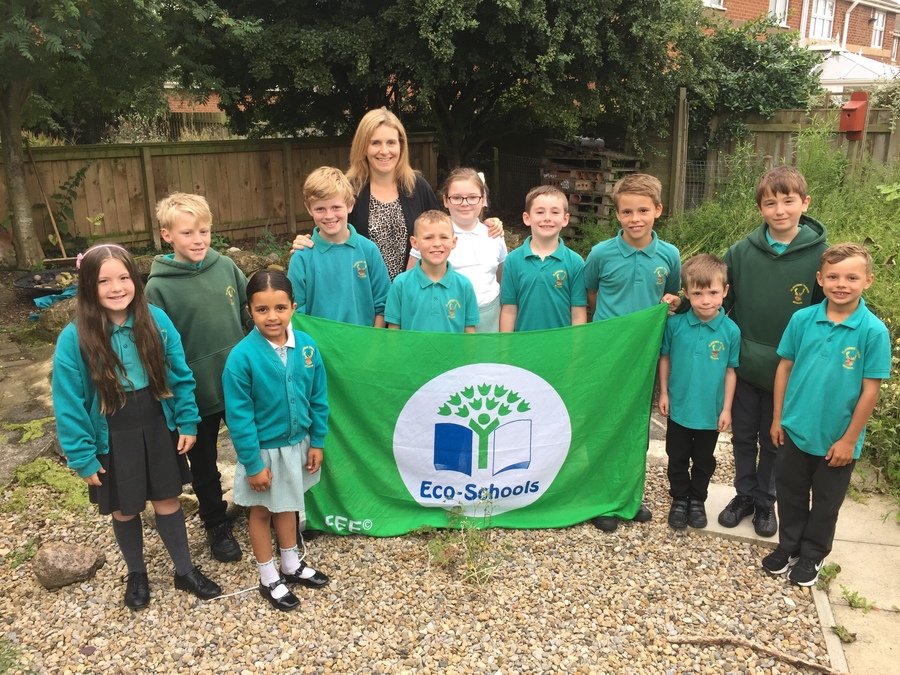 15. A present from Dina Asher-Smith in 2018
Clavering's Physical Education, School Sport and Physical Activity Programme is about much more than sport, increasingly focusing its commitment to promoting the health and wellbeing of its pupils and staff through physical activity. Global athletics superstar Dina Asher-Smith was so impressed with how Clavering is developing its pupils' wellbeing through its PESSPA Programme that, in 2018, she sent the school a congratulatory message and a signed Team GB athletics vest from her time competing at the Rio Olympics.
Like Holly, Emma, Roxanne, Grace, Scarlett, Amy and Eve-Alexa, do you remember being inspired by superstars when you were at school?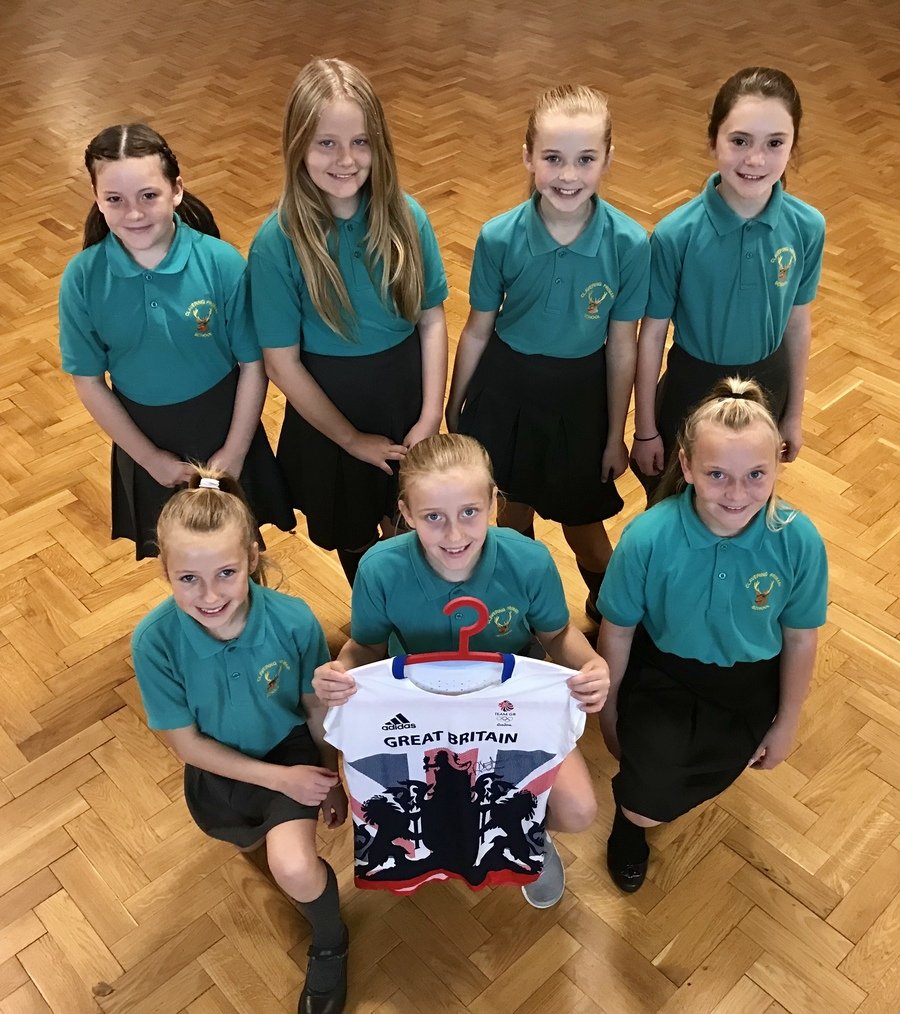 16. Tees Valley Champions – again – in 2019
Clavering is one of Hartlepool's most successful schools for competitive sport with hundreds of Clavering sports stars having represented Clavering and Hartlepool in Tees Valley Finals. In 2019, this group of Year 4 golfers chipped and putter their way to success in the Tri Golf Tees Valley Finals.
Do you remember playing sports as diverse as golf in primary school?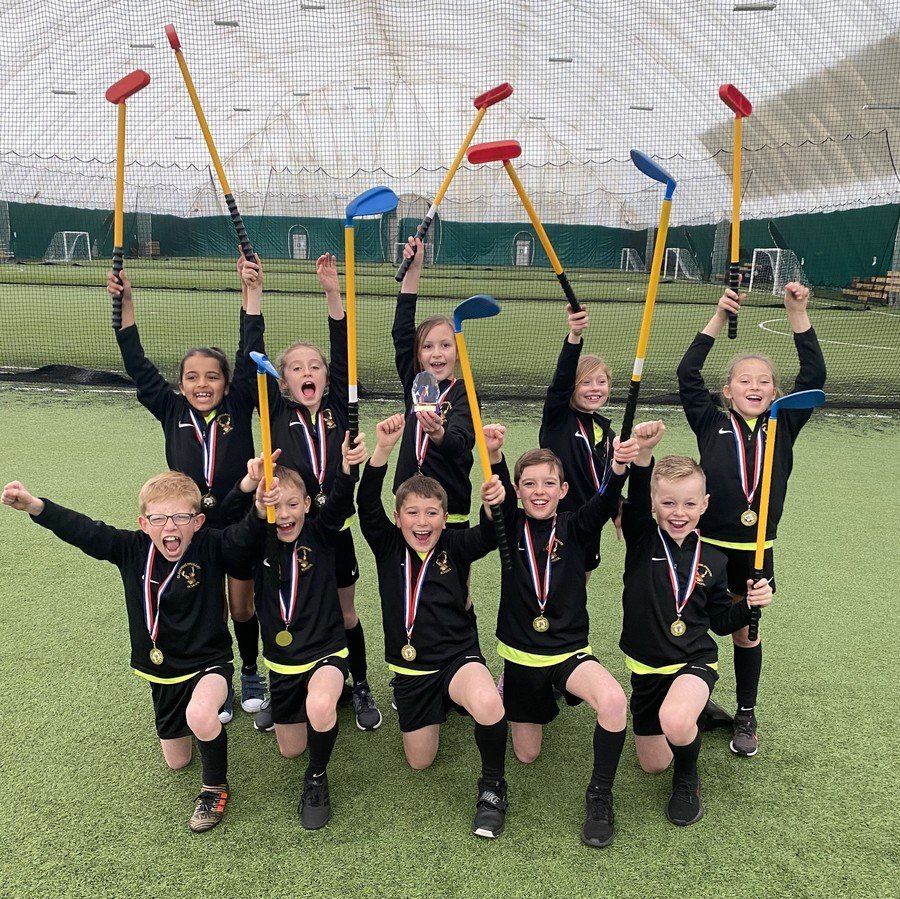 17. Girls Active takeover assemblies in 2019
Clavering offers a rich variety of leadership opportunities across the school. The Clavering Girls Active Leadership Programme has received national recognition for its success in promoting the physical and mental benefits of physical activity to female pupils, including a special national award for Imogen (front centre in the yellow bib) for her outstanding work in encouraging girls to be more physically active.
What leadership responsibilities did you have at school?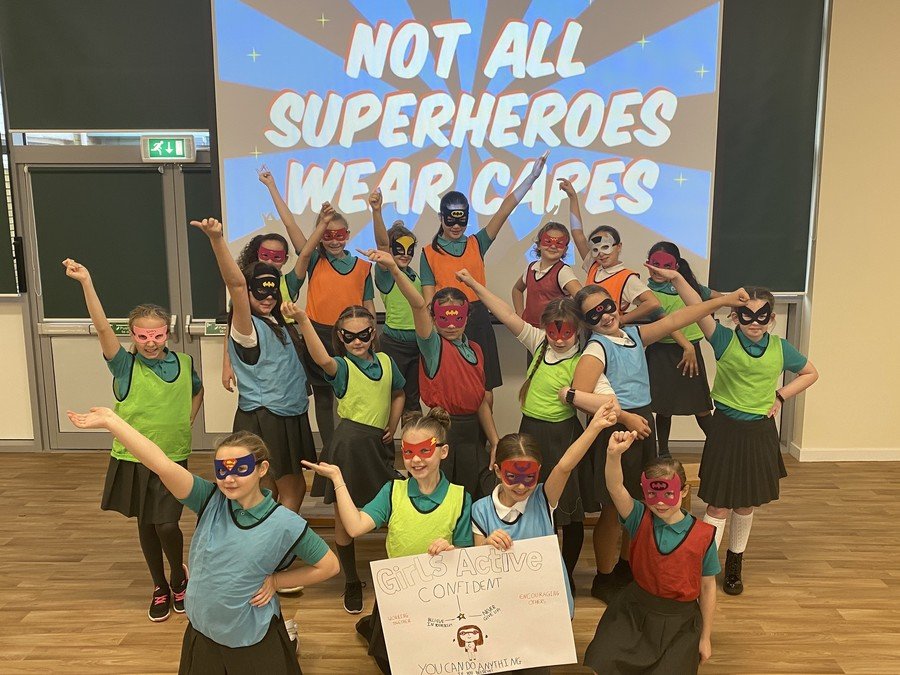 18. Promoting international athletics in 2019
Clavering is well-known for its athletic prowess and its commitment to promoting and take children to watch live sport. As part of Clavering's role as an Ambassador School for the Great North City Games, the school was visited by British Athletics legend Richard Kilty.
Do you remember being inspired by any famous athletes at school?
19. Staying fit and healthy in 2020
The Clavering 30:30 Strategy for Physical Activity has been shared with thousands of schools, multi-academy trusts, school sport partnerships and other organisations that aim to encourage children to be more physically active. In 2020, Clavering children like these Year 4 pupils, featured in a series of videos produced by Clavering and the Department for Education.
Do you remember being physically active throughout the day in school?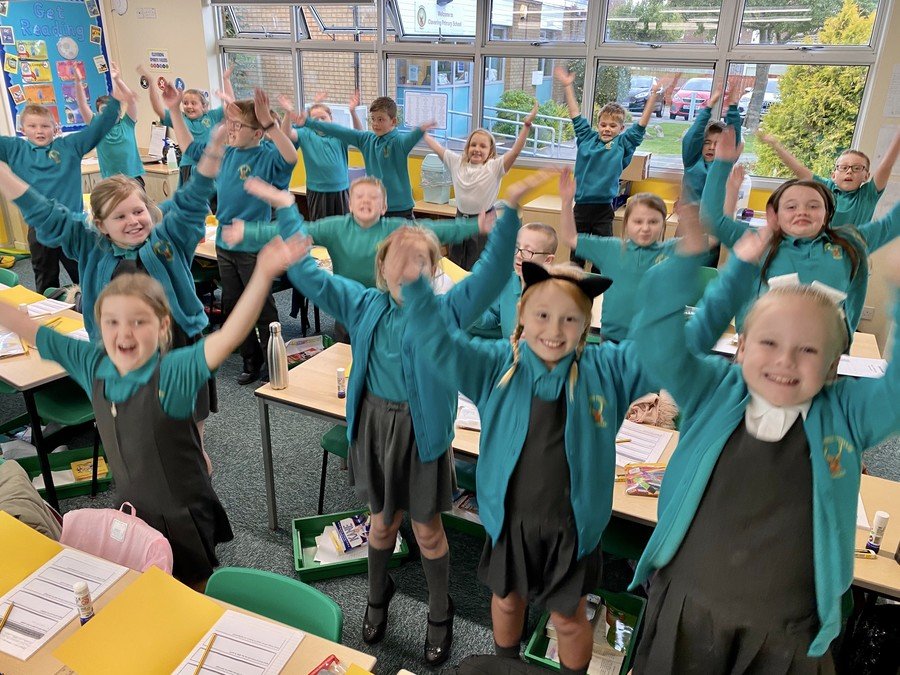 20. Fairtrade Schools' FAIRACHIEVER Award in 2021
Not long before the first lockdown, Clavering pupils – once again – received national recognition for their Fairtrade learning which was shared in a special whole school assembly.
What are your memories of learning about Fairtrade and sustainability at school?