First published: 13.07.20
Last updated 01.09.20
From Tuesday 1st September onwards, we are very excited that all pupils, in all year groups, will be returning to Clavering Primary School full-time. Although we have been open every week (including holidays) from February 14th to July 17th, the dynamic, buzz and excitement of having every pupil learning and playing in school has been missing and we can't wait to welcome everyone back in September!
The aim of this webpage is to provide you with lots of information about how the school will operate; what we can and can't yet provide and hopefully answer all of your questions. You can – of course – continue to reach us via the school telephone number, email or Class Dojo if you have any questions or queries.
This period of time hasn't been easy for anyone and we are incredibly grateful for the ongoing support and patience of the Clavering Family. We are getting through this together and, although it will be different, we are expecting 2020-2021 to be a fantastic year for every child at Clavering!
Best wishes,
The Clavering Senior Leadership Team & Governing Body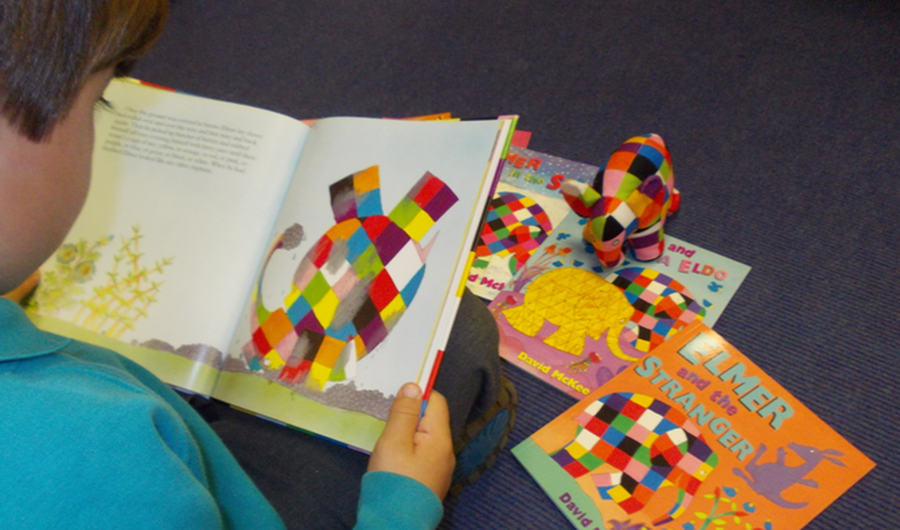 The guidance has been prepared with input from staff, governors and parents and is in line with national guidance released by the government that has had input from school leaders, unions and sector bodies.
We will keep this guidance under review and update it as necessary.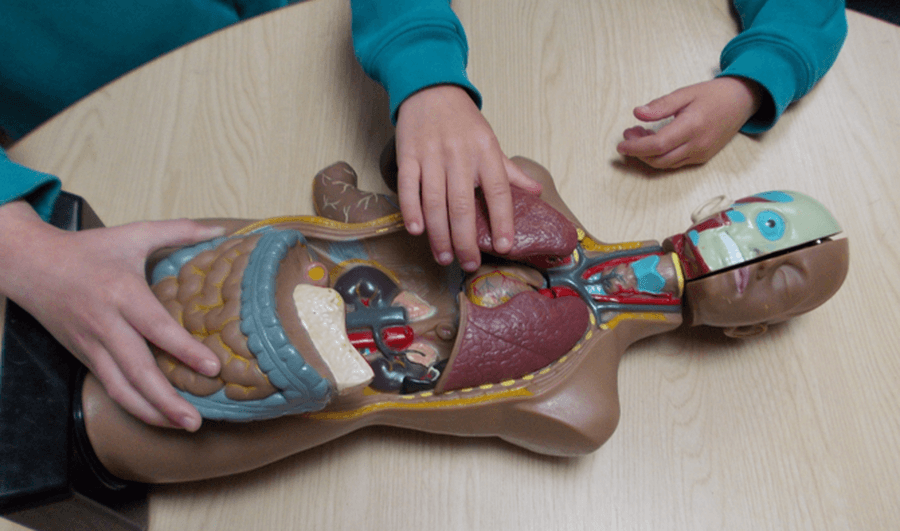 1. Is my child expected to attend school?
Yes! It is vital for all children to return to school in September to minimise as far as possible the longer-term impact of the pandemic on children's education, wellbeing and wider development. Missing out on more time in the classroom risks pupils falling further behind. Those with higher overall absence tend to achieve less well in both primary and secondary school.
You should note however that:
a small number of pupils will still be unable to attend in line with public health advice because they are self-isolating and have had symptoms or a positive test result themselves, or because they are a close contact of someone who has coronavirus (COVID-19)
shielding advice for all adults and children was paused on 1 August 2020 which means that even the small number of pupils who will remain on the shielded patient list can also return to school, as can those who have family members who were shielding - read the

current advice on shielding
if rates of the disease rise in local areas, children (or family members) from that area, and that area only, may be advised to shield during the period where rates remain high and, therefore, they may be temporarily unable to attend
pupils no longer required to shield but who generally remain under the care of a specialist health professional are likely to discuss their care with their health professional at their next planned clinical appointment - you can find more advice from the Royal College of Paediatrics and Child Health at

COVID-19 - 'shielding' guidance for children and young people
Specialists in paediatric medicine have reviewed the latest evidence on the level of risk posed to children and young people from coronavirus (COVID-19). The latest evidence indicates that the risk of serious illness for most children and young people is low. In the future, the government expects fewer children and young people will be included on the shielded patient list.
Patients can only be removed from the shielding patient list by their GP or specialist, following consultation with the child and their family, and other clinicians where appropriate. If a child or young person is removed from the shielded patient list in due course, they will no longer be advised to shield in the future if coronavirus (COVID-19) transmission increases. Discussion by a clinician with those previously advised that they were a clinically vulnerable child or young person but can now be removed from the shielded patient list, and with their families are ongoing. Since shielding advice has paused nationally, except in a very few areas where the implementation of local restrictions is ongoing, all previously affected children should be able to return to school except where individual clinical advice not to do so has been provided.
Where a pupil is unable to attend school because they are complying with clinical or public health advice, we expect schools to be able to immediately offer them access to remote education. Schools should monitor engagement with this activity as set out in the action for all schools and local authorities section.
Where children are not able to attend school as parents and carers are following clinical or public health advice, for example, self-isolation or family isolation, the absence will not be penalised.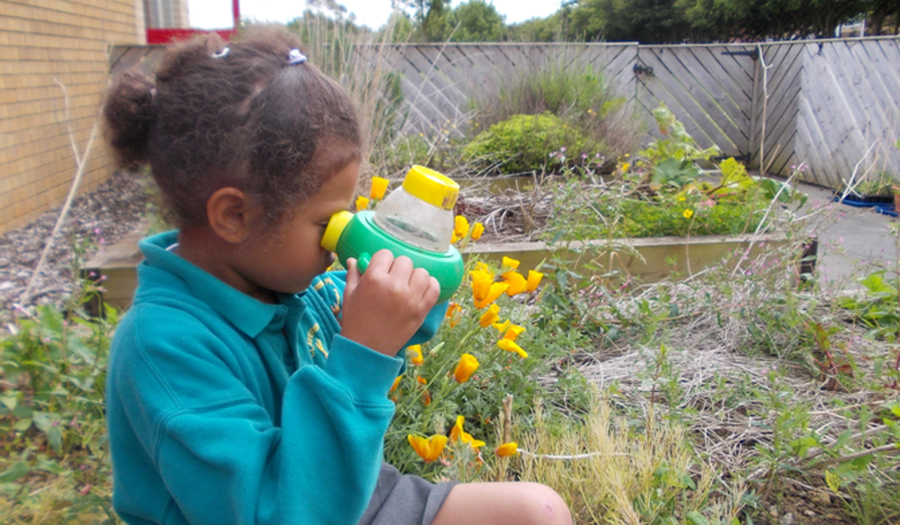 2. How are you minimising contact between individuals and maintaining social distancing wherever possible?
Consistent groups reduce the risk of transmission by limiting the number of pupils and staff in contact with each other to only those within the group. They have been used at Clavering throughout the summer term in recognition that children, and especially the youngest children, cannot socially distance from staff or from each other and this provides an additional protective measure.
Maintaining distinct classes that do not mix makes it quicker and easier in the event of a positive case to identify those who may need to self-isolate, and keep that number as small as possible. However, the use of single-class bubbles restricts the normal operation of schools and presents both educational and logistical challenges, including the cleaning and use of shared spaces, such as playgrounds, halls and toilets, and the provision of specialist teaching.
In line with government guidance, we will have thirteen bubbles:
Early Years: Mr Savage's AM and PM Nursery Classes (NLS);
Reception: Mrs Corr's Reception Class (RKC) and Mrs Ord's Reception Class (RAO);
Mrs Iverson's and Miss Richardson's Year 1 Class (1EIAR);
Miss Sutheran's Year 1 Class (1KS);
Miss Taylor's Year 2 Class (2JT);
Mrs Weightman's Year 2 Class (2SW);
Miss Leighton's and Mrs Carter's Year 3 Class (3NLFC);
Miss Rowntree's Year 3 Class (3JR);
Miss Sunley's Year 4 Class (4HS);
Miss Williamson's Year 4 Class (4TW);
Mrs Bellamy's Year 5 Class (5JB);
Mrs Thèbé's Year 5 Class (5RT);
Mr Patterson's Year 6 Class (6CP).
The government also gives us the flexibility to have year group sized bubbles from Year 1 to Year 6 if necessary to offer a full range of subjects or to manage the practical logistics within and around school.
Teachers will largely remain exclusively with their own class, other than Mr McAvoy, Miss Leighton, Mr Stoddart and Mrs Winter who teach in more than one class, teaching assistants and apprentices who support more than one class and any visiting teachers (for example, Mr Ingledew from Tees Valley Music Service). This is allowed in the government's guidance; they just have to remain two metres away from pupils.
3. What additional safety measures are you taking for arriving at and leaving school?
The following staggered start and finish times have been timetabled for September:
Morning Nursery: 8:45am – 11:45am;
Afternoon Nursery: 12:30pm – 3:30pm;
Reception – Year 3: 8:45am – 3:05pm;
Year 4 – Year 6: 8:35am – 3:15pm.
Nursery children will enter the school via the Nursery entrance; Reception children will enter the school via the normal Reception entrance and all other children will enter their respective classrooms via the exterior entrance. Children will not line up on the playground; they can walk straight into their classroom once the teacher has opened the door, obviously avoiding any form of bottleneck.
Parents (including parents of Early Years children) will not be permitted into the school building, after Nursery pre-visits for new nursery children have been conducted.
Our 'Get Up, Get Active' sessions from Year 1 to Year 6 will start every morning in each classroom alongside registration. Lessons will begin at 9:00am.
We appreciate that some families will have children who are starting and finishing at different times and we appreciate that they will have to remain on the school playground for longer; however, hopefully, these times will help to make the playgrounds less crowded at the start and end of the school day.
Gathering at the school gates and otherwise coming onto the site without an appointment is not allowed. We would also appreciate it if families only send one accompanying adult with their child(ren).
4. What additional safety measures are you taking within the classroom?
Maintaining a distance between people whilst inside and reducing the amount of time they are in face to face contact with lowers the risk of transmission. Ideally, adults are asked to maintain a two metre distance from each other, and from children. We know that this is not always possible, particularly when working with younger children, but if adults can do this when circumstances allow, that will help. In particular, they should avoid close face to face contact and minimise time spent within one metre of anyone. Similarly, it will not be possible when working with many pupils who have complex needs or who need close contact care. These pupils' educational and care support will be provided as normal.
For children old enough, they will be supported to maintain distance and not touch staff and their peers where possible. The government recognises that this will not be possible for the youngest children and some children with complex needs.
In line with government guidance, pupils have been and will continue to be seated side by side and facing forwards, rather than face to face or side on and we have also removed any unnecessary furniture out of classrooms to make more space.
The children will have access their own stationery (see question 10); they will keep their personal possessions on their chair, on their desk or under their desk (see question 10); and they can not bring in any other unnecessary possessions, which includes not bringing in any treats (including cake or sweets) for their birthday.
5. What additional safety measures are you taking elsewhere?
Because groups have to be kept apart, large gatherings such as assemblies will not take place face to face; however, we will be introducing virtual assemblies and gatherings as the term progresses so that the children do not become socially isolated in their respective classes.
We have produced timetables for playtimes, lunchtimes, PE and all other occasions that involve movement around the school so that contact between classes is kept to a minimum. This includes staggered morning playtimes, lunchtimes and afternoon playtimes.
During playtimes, each class will have a large set area that they are allowed to play in; however, they will not have small individual zones (or pens/cages) like you might have seen on social media in some schools in some countries.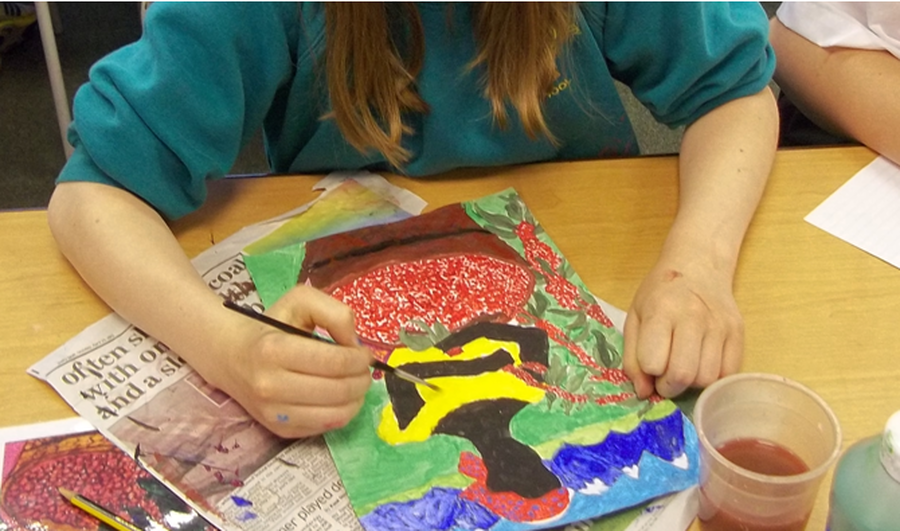 6. What will the Clavering Curriculum look like next year?
We passionately remain fully committed to providing a broad and balanced curriculum offer, aiming for the all-round flourishing of every unique child that we are blessed to work with.
As has always been the case under the current Senior Leadership Team, we will continue to deliver an ambitious and broad curriculum in all subjects from the start of the autumn term, and, in light of children missing a considerable amount of time in school, we will make use of existing flexibilities to create time to cover the most important missed content.
Our Programmes of Study that have been written for all thirteen curriculum subjects detail the key content and expectations for every year group, making it straightforward for teachers to assess children against what has been missed in the previous year.
We won't mindlessly teach English and maths all day every day. We are aware that children need to catch up, but, at the same time, we don't want any child to miss out on the excitement of the full Clavering Curriculum! We will, of course, consider how all subjects (particularly the humanities) can contribute to the filling of gaps in core knowledge, for example, emphasising reading and writing in history, geography and RE.
As is always the case at Clavering, curriculum planning will be informed by an assessment of pupils' starting points and addressing the gaps in their knowledge and skills, in particular, making effective use of regular formative assessment while avoiding the introduction of unnecessary additional tracking systems.
We recognise that remote education may need to be an essential component in the delivery of the school curriculum for some pupils; therefore, we are planning how best to ensure that any pupils educated at home for some of the time are given the support they need to master the curriculum and make good progress.
Schools have permission to suspend some subjects; however, we do not believe that this is in the best interest of our pupils. Some aspects of our "normal" curriculum, for example, singing in music and swimming in PE will not feature in the short-term; however, there is very little from our "normal" curriculum offer that we believe needs to be removed. The contact element of the contact sports that we use as contexts for learning in PE will also be removed; however, sports such as basketball, netball, handball, American football and tag rugby will all continue to be used as contexts for teaching skills such as throwing, catching and locomotion skills in our PE lessons. We continue to liaise closely and regularly with our partners at the Youth Sport Trust and Association for Physical Education in order to ensure that we can continue to provide a safe and busy Physical Education, School Sport and Physical Activity (PESSPA) Programme for our pupils.
For children in nursery settings, school leaders and teachers are expected to focus on the prime areas of learning, including: communication and language; personal, social and emotional development (PSED); and physical development. For pupils in Reception, school leaders and teachers are expected to assess and address gaps in language, early reading and mathematics, particularly ensuring children's acquisition of phonic knowledge and extending their vocabulary.
For pupils in Key Stages 1 and 2, school leaders and teachers are expected to prioritise identifying gaps and re-establish good progress in the essentials (phonics and reading, increasing vocabulary, writing and mathematics), identifying opportunities across the curriculum so they read widely, and develop their knowledge and vocabulary. For example, in Year 3, we will be continuing to teach phonics in order to address any issues from the 'Letters and Sounds' lessons that children will have missed in Year 2.
7. Will statutory primary assessments still be taking place?
Mostly, yes!
The government has confirmed that statutory primary assessments will take place in summer 2021. The Early Years Foundation Stage Profile, and all existing statutory Key Stage 1 and 2 assessments, are expected to return in 2020-2021 in accordance with their usual timetables. This includes:
the Phonics Screening Check (Year 1);
the newly-introduced Phonics Screening Check for Year 2 pupils (because these pupils missed their Phonics Screening Check in Year 1);
Key Stage 1 tests and teacher assessment (Year 2);
the new Year 4 Multiplication Tables Check (Year 4);
Key Stage 2 tests and teacher assessment (Year 6).
The statutory roll-out of the reception baseline assessment has been postponed until September 2021.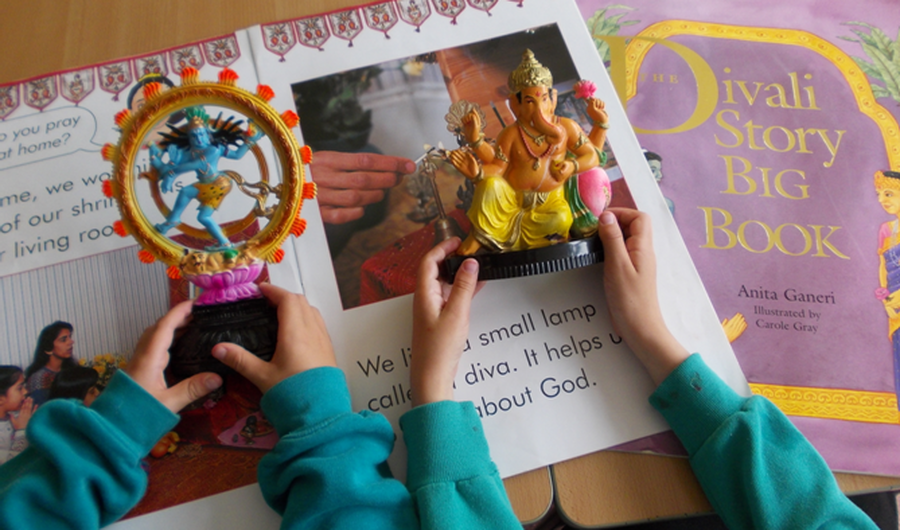 8. Will children be required to wear their uniform?
Yes! Children should wear their full Clavering uniform. This should include a Clavering jumper or cardigan because (as much as possible) teachers will be keeping windows open to improve ventilation.
The government guidance emphasises that uniforms do not need to be cleaned any more often than usual, nor do they need to be cleaned using methods which are different from normal.
9. Will children wear their PE kit for PE?

Yes! On days that children in Reception to Year 6 have PE, they should come to school in their outdoor PE kit: white t-shirt, black sweater / black hooded top, black tracksuit / jogging bottoms and trainers (no need for indoor plimsolls). In previous years, Reception children have only required an indoor kit; however, this has changed for 2020-2021.
Children also need to have a black pair of shorts underneath their tracksuit / jogging bottoms so that the tracksuit / jogging bottoms can be removed if the activity and/or temperature requires it. This might seem odd at first, but it is something that we regularly do when travelling to sports competitions and festivals and has always worked very effectively.
Classes have PE on the following days:
Reception: RKC and RAO: Tuesday and Thursday;
Year 1: 1EIAR and 1KS: Monday and Tuesday;
Year 2: 2JT and 2SW: Tuesday and Thursday;
Year 3: 3NLFC and 3JR: Wednesday and Friday;
Year 4: 4LH and 4TW: Monday and Thursday;
Year 5: 5JB and 5RT: Wednesday and Friday;
Year 6: 6CP: Wednesday and Friday.
It is essential that children arrive at school in their PE kit on these days.
PE lessons will resume on the week beginning Monday 7th September (Years 1 to 6) and on the week beginning Monday 14th September for Reception pupils.
10. How will children access equipment or what equipment does my child need to bring to school?
From September, every child from Reception to Year 6 will have his/her own pencil case with all of the stationery required for a typical school day.
All equipment needed for the next day will be appropriately cleaned and teachers are carefully planning their timetables with the Senior Leadership Team so that equipment isn't shared between class bubbles on a single day. We are fortunate that we have enough laptops so that two classes studying Computing on the same afternoon can access two different sets of laptops; similarly, two classes studying PE on an afternoon can access two different sets of PE equipment because of how we have carefully managed our PE and Sport Premium money over the last seven years.
Pupils are expected to limit the amount of equipment they bring into school each day. This should only include coats, hats, scarves and gloves (if necessary) which will go on the back of their chair or under their chair; their school folder given out in the first week (which should contain any reading books, homework, etc and will go on their desk); their lunch box (which will go under their desk); and a water bottle (which will go on their desk).
Children can still bring reading books to and from school. If the child is still reading the book, it will remain on his/her desk; if the book is due to be changed, it will go into a box to be sanitised before another child reads it.
Pupils must not bring their own soap or hand sanitiser.
11. Will staff or pupils be wearing Personal Protective Equipment (PPE)?
Face masks will not be worn by staff in the classroom; however, they will be worn in the following situations:
a member of staff leaves their classroom bubble to move around the school;
a one-metre-plus-distance cannot be observed.
In addition, full PPE will be worn in a very small number of cases, including:
where an individual child or young person becomes ill with coronavirus (COVID-19) symptoms while at school, and only then if a safe distance cannot be maintained;
where a child or young person already has routine intimate care needs that involves the use of PPE, in which case the same PPE should continue to be used.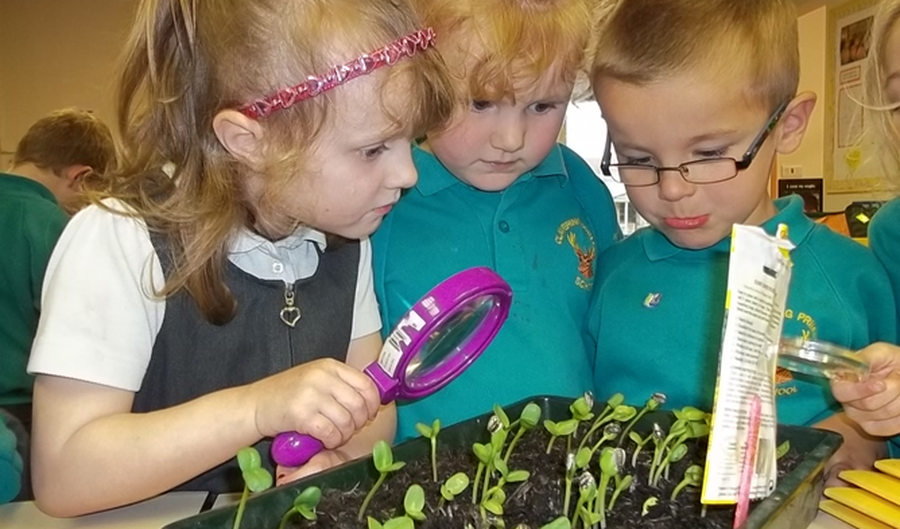 12. What will be the arrangements for lunchtimes?
Since June, children have eaten a packed lunch (either a school-provided packed lunch or a home-provided packed lunch) in their classroom with an accompanying member of staff. This will continue to be in place in September with children spending half of their lunchtime eating and half of their lunchtime (hopefully outside) playing. At this moment in time, the Senior Leadership Team and Governing Body believe that this is the safest option and the most efficient option in terms of not affecting learning time, rather than trying to get thirteen different classes into the hall, socially-distancing and having separate lunchtimes. This will be reviewed at the end of the first half-term.
We are aware that some schools are offering hot dinners; however, we have not yet been given a plan from the Local Authority for a school of our population size that only has one hall to safely and efficiently facilitate this. The schools that we are aware of that are offering hot dinners have less children than we do and/or more than one hall.
School dinners remain at £2.05. This cost is set by the Local Authority.
13. Will there be any extra-curricular provision?
Because of the structure of the Sue Donkin Sunshine Centre and the range of year groups that typically participate, we will not be reopening our Breakfast and After-School Club in the first half-term.
In terms of non-Clavering wraparound care, the government has also asked us to:
advise parents and carers to limit the number of different wraparound providers they access, as far as possible;
encourage parents and carers to seek assurance that the providers are carefully considering their own protective measures, and only use those providers that can demonstrate this.
In terms of our PESSPA Programme, we have timetabled opportunities for children in different classes to participate in additional physical activity opportunities during different playtimes and lunchtimes and we are exploring how we can offer after-school PESSPA clubs (but only in limited groups so that children remain with children from their class). It may be that other after-school clubs (for example, our Gardening Club) are able to resume later in the year.
In addition, children from Year 1 to Year 6 will continue to enjoy our 'Get Up, Get Active' sessions in their respective classrooms before registration every morning and active breaks throughout the day.
14. Are schools allowed to go on educational visits?
Yes! At the moment, the government advises against domestic (UK) overnight and overseas educational visits, but schools can resume non-overnight domestic educational visits. These must be done in line with protective measures, such as keeping children within their consistent group, and the COVID-secure measures in place at the destination.
In terms of our residentials programme, Mr McAvoy is in contact with all of our residential providers and we continue to monitor developments in guidance relating to residentials; overnight educational visits; and outdoor and adventurous activities. Similarly, in terms of our School Games Programme, Mr McAvoy is in contact with the Hartlepool School Games Organiser; contacts at School Games, the Youth Sport Trust and the Association for Physical Education; and a variety of other contacts locally and nationally as we continue to monitor developments with competitions, festivals and other physical activity opportunities outside of school.
Mr Savage and Mr McAvoy are both in contact with our arts partners (particularly Tees Valley Music Service) to see what additional opportunities might be possible linked to art, music, dance and drama.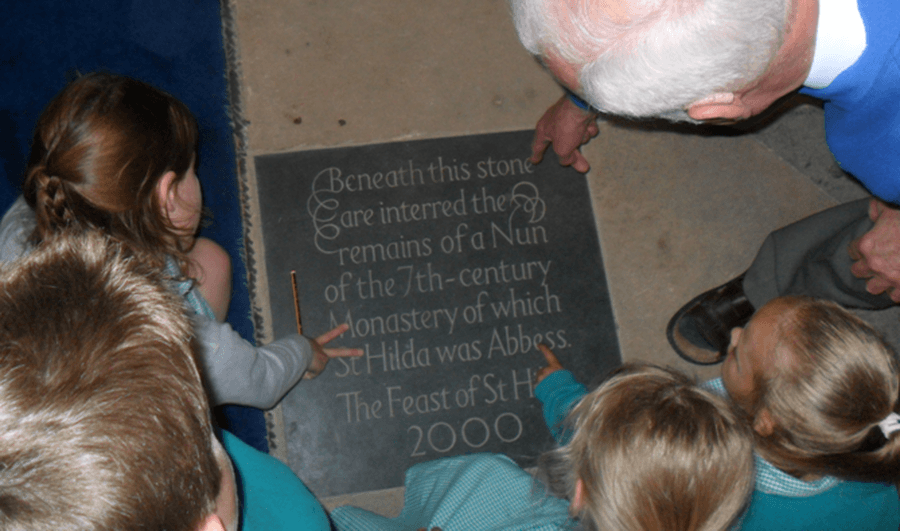 16. Will children and staff members be cleaning their hands more thoroughly than normal?
Yes! Children will wash their hands eight times a day with soap and water for at least twenty seconds. They also have access to hand sanitiser. Coronavirus (COVID-19) is an easy virus to kill when it is on skin. This can be done with soap and running water or hand sanitiser. We will ensure that pupils clean their hands regularly, including when they arrive at school, when they return from breaks, and before and after eating. Regular and thorough hand cleaning is going to be needed for the foreseeable future.
17. How do you ensure respiratory hygiene?
The 'catch it, bin it, kill it' approach continues to be very important, so we have ensured that there are enough tissues and bins available in the school to support pupils and staff to follow this routine. As with hand cleaning, we ensure that younger children and those with complex needs are helped to get this right, and all pupils understand that this is now part of how school operates.
Public Health England does not (based on current evidence) recommend the use of face coverings in schools. They are not required in schools as pupils and staff are mixing in consistent groups, and because misuse may inadvertently increase the risk of transmission. There may also be negative effects on communication and thus education.
18. Have you introduced enhanced cleaning, including cleaning frequently touched surfaces often using standard products, such as detergents and bleach?
Yes! We have implemented more frequent cleaning of toilet blocks and frequently touched surfaces.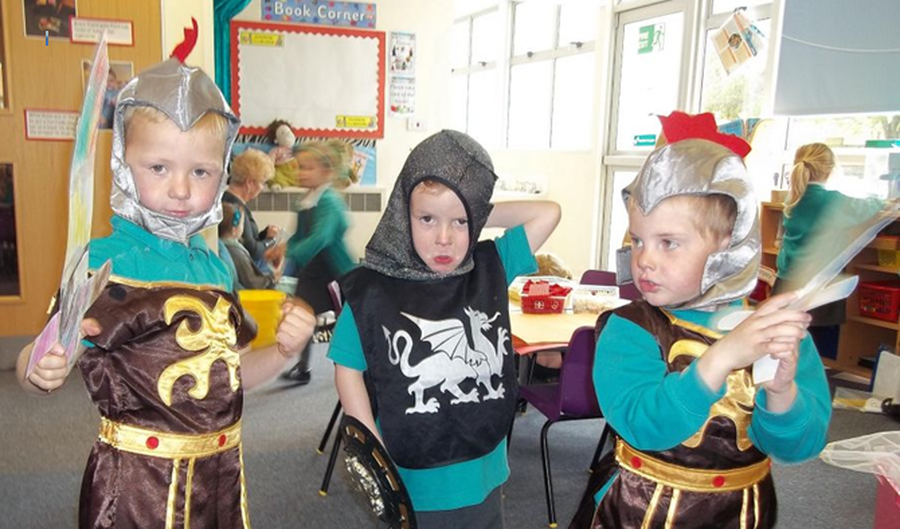 20. Are children still allowed to have fun?
Absolutely! We appreciate that there is a lot of information to take in and some of it sounds quite alarming; however, as is always the case, our priority is for our pupils to be healthy and happy and, even though they won't be able to do everything that they would normally do in school and mix with everyone that they might normally mix with, we are 100% committed to ensuring that they all have fun!