CLAVERING FAIRTRADE FORTNIGHT 2017

In 2017, the Fairtrade Foundation chose to focus on the fact that no one deserves to be short-changed for a hard day's work and that paying farmers unfairly while we benefit is exploitative. When we reach for our everyday food, we may be unconsciously feeding exploitation. We become part of the problem. However, we can make a conscious choice to be part of the solution.
Farmers get a better deal when they sell their crops as Fairtrade. This leads to a better and more stable income, and can help them break the cycle of poverty they are trapped in.
Sadly, not enough companies are buying on Fairtrade terms and not enough of us are choosing Fairtrade products. That's why, during Fairtrade Fortnight 2017, we worked with the Hartlepool Fairtrade Steering Group, the Fairtrade Foundation and thousands of individuals, families, charities and other organisations to show our support for the farmers and workers who grow our food.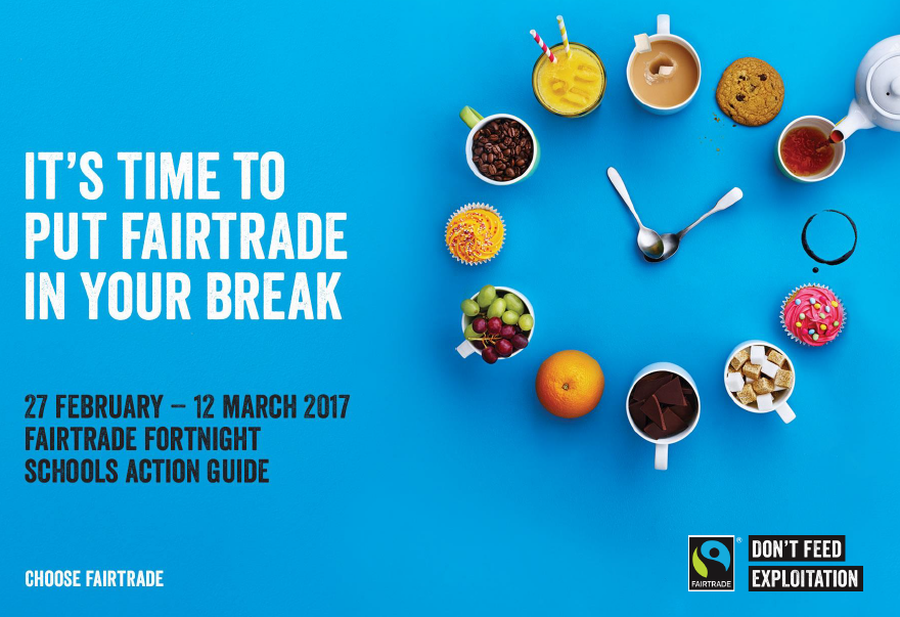 Fairtrade is one way that everyone can make a real, lasting difference. Together, we can use our power as citizens and consumers to tip the scales in favour of some of the world's poorest people.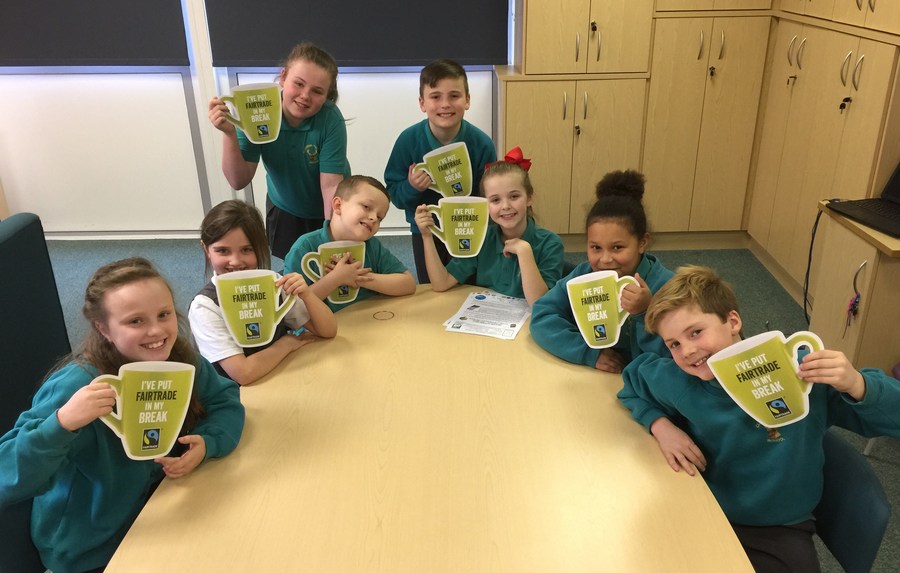 Our activities for Fairtrade Fortnight 2017 were coordinated by our Fairtrade Steering Group. The children wrote to every Clavering family to outline our plans and what they could do to get involved and show their support for Fairtrade.
During Fairtrade Fortnight 2017, as an official 'FAIRACHIEVER SCHOOL', we took part in a variety of different learning experiences in our classes and in assemblies.
The highlight of our actions for Fairtrade Fortnight 2017 was when we hosted our very own 'FAIRTRADE BIG BREAK' on Tuesday 7th March. Each year group planned their own 'FAIRTRADE BIG BREAK' involving Fairtrade products and ingredients and, during set periods over the course of the morning, children and staff members gathered to enjoy their break together!

As well as our activities in school, we worked with the Hartlepool Fairtrade Steering Group to encourage individuals, families, schools and other organisations to hold their own 'FAIRTRADE BIG BREAK' and to participate in the group's 'Fair Break' competition and celebration event at the end of Fairtrade Fortnight. There were lots of entries from members of the Clavering Family, including from our Clavering Fairtrade Steering Group. The eight members of our group also represented Clavering at the celebration event.