Did you know that Clavering pupils and accompanying staff members have had the opportunity to watch a number of high-quality live sport events, inspiring us to be the very best that we can be?
Over the years, this has included international athletics, international cricket, international rugby, international football, Women's Super League football and British Basketball League basketball.

Basketball: Newcastle Eagles v Glasgow Rocks
In April 2016, our basketball team (plus Mr McAvoy and Mrs Temple) had the opportunity to watch a British Basketball League match at Sports Central in Newcastle featuring two of the UK's top basketball teams. It was fantastic for the team members - who had won the Tees Valley Primary Schools' Basketball Finals - to have the chance to watch the professional players in action. Representatives from Newcastle Eagles were very keen for our county champions to join them!
Cricket: England v New Zealand
In June 2015, twenty-nine upper school pupils (plus Miss O'Brien, Mrs Winter and Mr McAvoy) spent a very memorable day at the Emirates Durham ICG watching the final Royal London One Day International Cricket Match between England and New Zealand.
The climax to the match was very tense with England winning by three wickets to win the overall series by one match.
New Zealand finished 298/9 off fifty overs.
England finished 192/7 off twenty-five overs.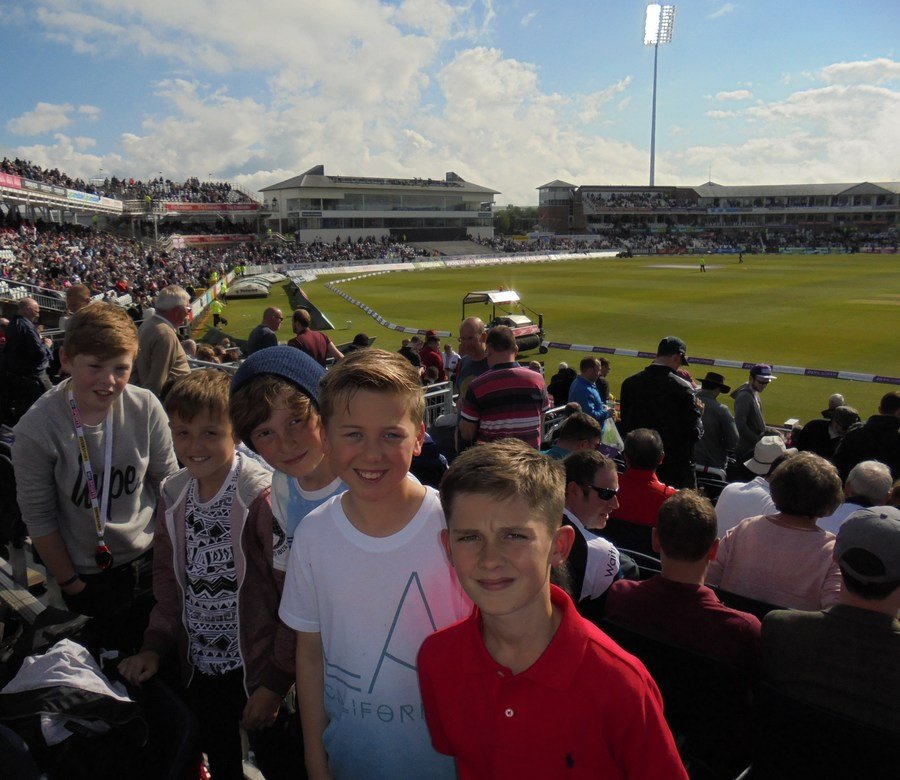 Rugby: England v Scotland
In March 2015, a group of sixty Clavering pupils (plus Mrs Temple, Mrs Winter, Mr Savage, Mr Piggford, Miss O'Brien and Mr McAvoy) travelled to the Northern Echo Arena in Darlington to watch the England Under 20s Men's Team and the England Women's Team play Scotland.
It was a brilliant evening with the England Under 20s Men's Team winning 26-11 and the England Women's Team winning 42-13 - including a hat-trick from Mowden Park winger Ruth Laybourn.
Both teams were no doubt helped by the enthusiastic Clavering crowd - especially our rousing rendition of 'Swing Low, Sweet Chariot'!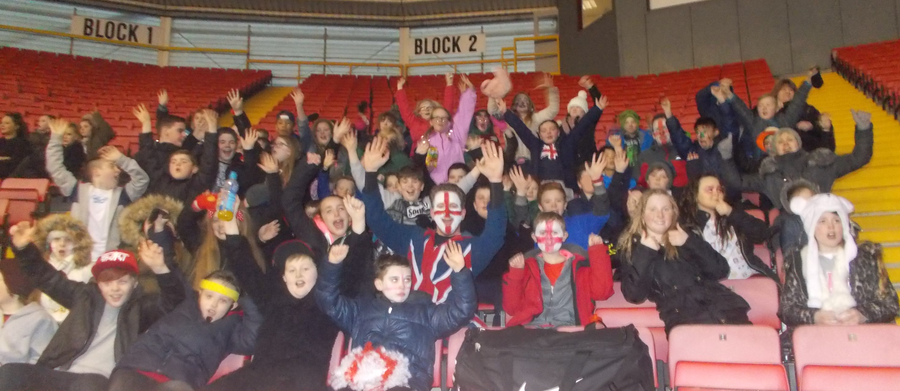 Olympics 2012
Did you see us at the Olympics?
A group of Upper School Clavering children (plus Mr McAvoy and Miss O'Brien) attended two Olympics football matches at St James' Park, Newcastle: Canada 2 v Sweden 2 and France 1 v Colombia 0
It was an amazing trip and a fantastic opportunity to participate in the Olympic Games.