PAWS House Points: Lions: 8,025 Tigers: 7,870 Pandas: 7,840 Bears: 7,975
Welcome to the website of
Clavering Primary School!
Clavering Primary School is a successful, exciting and caring primary school where we DREAM, we BELIEVE and we ACHIEVE by working TOGETHER.
Clavering Primary School provides a welcoming, safe and inclusive environment where everyone is respected and learning is valued.
We have high expectations in all areas and work towards developing confident, successful, determined and well-rounded children.
The school is blessed with talented and caring staff members, at all levels, who aim to provide an excellent all-round experience for our children, both within and beyond the classroom, through the 'Clavering Curriculum'.
Our pupils achieve 'standards that are above those expected for their age in reading, writing and mathematics' (Ofsted). They behave 'well in lessons and around the school' (Ofsted); 'work hard and show enthusiasm for learning' (Ofsted); 'try their hardest to rise to the challenges set for them' (Ofsted); and make 'very good progress' (Ofsted).
We are delighted by how proud our pupils are to be part of the 'Clavering Family'. For example, when asked 'what they would like to change, most found it difficult to think of any significant improvements' (Ofsted) and our pupils 'typically describe the school as a big family' (Ofsted).
In addition to our statutory curriculum, we offer a range of extra-curricular opportunities and programmes that enable our pupils to be active citizens, compete, work effectively with others, take on roles of responsibility, and develop their leadership skills. Throughout the school there are 'excellent opportunities for pupils to engage in a range of additional activities and clubs and pupils appreciate the opportunities to go on school visits and residential visits' (Ofsted) with residentials running in Year 4, Year 5 and Year 6 giving pupils the opportunity to spend up to ten days away from home. Through our multi-awarding Clavering Physical Education programme, our pupils 'really enjoy the very wide range of activities and clubs available to them, especially the different sports activities and are rightly proud of their sporting successes' (Ofsted).
As a school, we believe passionately in educating the 'whole child' and ensuring that our children leave us equipped for life in a global society and work in a global economy, determined to fulfil their aspirations. Our pupils' spiritual, moral, social and cultural development is 'a real strength of the school' (Ofsted) and is 'promoted very well through an impressive range of activities' (Ofsted).
Clavering is a very inclusive school. 'Equality of opportunity is central to the work of the school' (Ofsted) and we are proud to be 'very successful in removing any barriers to learning so that there are no differences in the achievement of different groups of pupils in the school' (Oftsed). Clavering 'is a very caring and inclusive school where all pupils are valued and are able to access all the school has to offer' (Ofsted). It is widely acknowledged that every member of staff works 'hard to make sure that all groups of pupils do as well as they can' (Ofsted), including those with Special Educational Needs and/or Disabilities and those entitled to the Pupil Grant, and we are determined to ensure that there continues to be 'no differences in the achievement of different groups of pupils in the school' (Ofsted).
We invite you to take a tour of our website for a flavour of what we offer:
for those of you considering Clavering as a possible school for your child, we hope that this website will encourage you to come and visit us to see for yourselves;

for those of you who are already part of the 'Clavering Family', we hope you find this website useful and agree with us that it captures the ethos and excitement of our amazing school!
Kindest regards,
Miss H. J. O'Brien

Headteacher

Mr N. C. McAvoy

Deputy Headteacher

Mrs K. Corr

Assistant Headteacher

Miss N. Leighton

Assistant Headteacher
Click here to access our academic calendar for 2018-2019.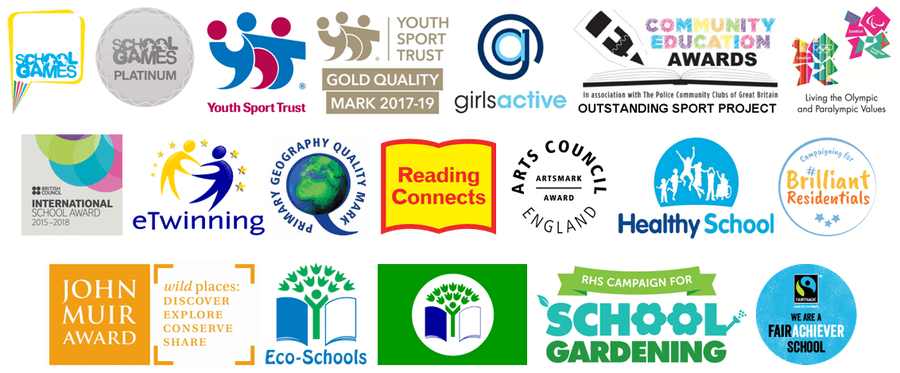 Click here to learn more about our many awards.