A visit to the theatre has the potential to be a life-changing experience, as well as an opportunity for a unique kind of learning. It can touch the imagination, arouse curiosity or fire an artistic impulse.
Therefore, at Clavering Primary School every year every full-time pupil has the opportunity to experience live theatre: children in Reception experience an age-appropriate production at a local theatre and every child in Year 1 to Year 6 has the opportunity to watch a pantomime, typically at the Forum Theatre in Billingham.

We also provide opportunities for our older children to attend nationally touring productions at some of the north east's biggest theatres. Examples of plays and musicals that we have watched in recent years include 'War Horse' in Sunderland, 'The Lion King' in Sunderland, 'Shrek The Musical' in Sunderland and Newcastle, 'Annie' in Sunderland, 'Chitty Chitty Bang Bang' in Newcastle and 'Mary Poppins' in Newcastle.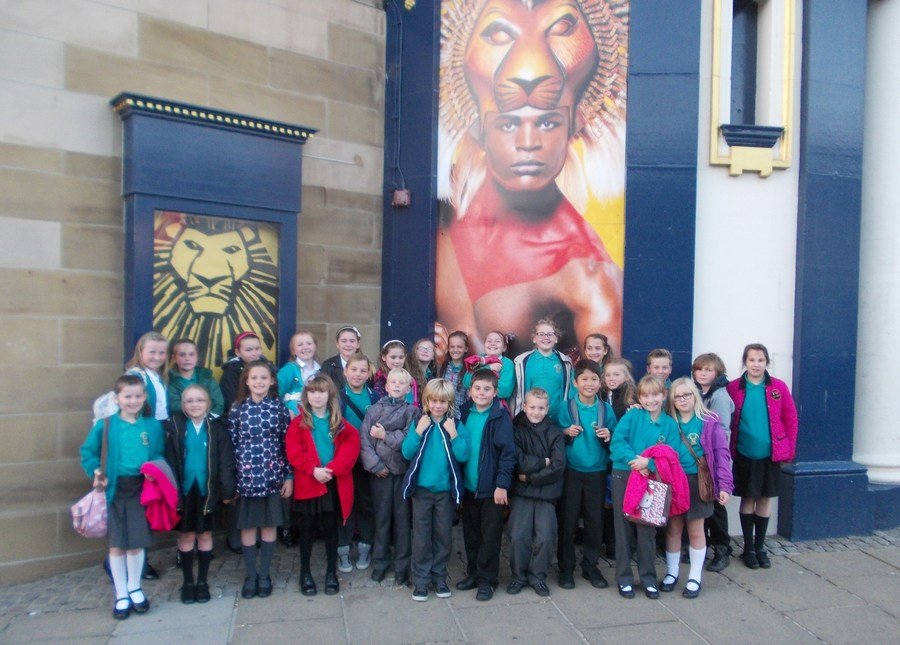 Clavering pupils and accompanying staff members have had the opportunity to watch a number of high-quality live sport events, inspiring us to be the very best that we can be!
Over the years, this has included international athletics, international cricket, international rugby, international football, Women's Super League football and British Basketball League basketball.