'Parents and carers are overwhelmingly supportive of the school. They greatly appreciate the approachability of staff and value the many and varied activities available for their children. Those parents who spoke to inspectors expressed how happy and safe they felt that their children were.' (Ofsted, 2019).
As a school, we pride ourselves on the excellent working relationship that we have with parents and carers. In addition to specific questionnaires that go out to parents and carers (e.g. our E-Safety Questionnaire) or focus groups regarding aspects of the school (e.g. homework), ever year we send out to all Clavering families our 'Clavering Parent View Questionnaire' which is based on Ofsted's 'Parent View' online questionnaire and gives Clavering parents and carers the chance to tell us what they think about Clavering Primary School.
Click on the below link to acces 'Parent View':
https://parentview.ofsted.gov.uk/
Scroll down to see the results and additional comments from our most recent distribution of our 'Clavering Parent View Questionnaire'.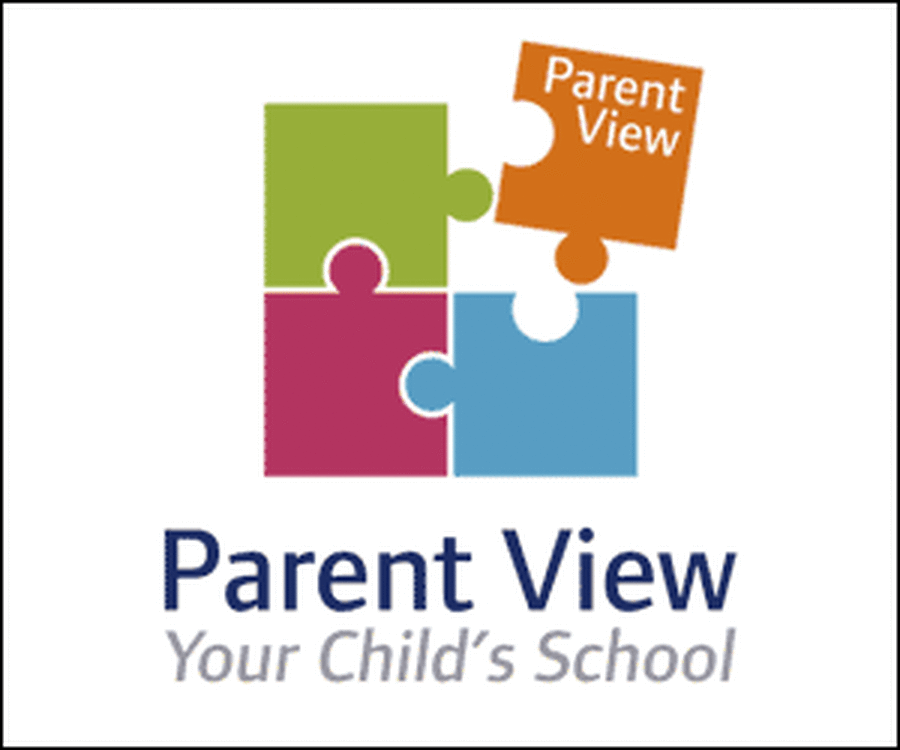 TWELVE AREAS:
Below are the percentages from responses from families from our most recent in-school 'Parent View' questionnaire:
100% of parents and carers agreed that their child is happy at Clavering Primary School.
100% of parents and carers agreed that their child feels safe at Clavering Primary School.
100% of parents and carers agreed that their child makes good progress at Clavering Primary School.
100% of parents and carers agreed that their child is well looked after at Clavering Primary School.
100% of parents and carers agreed that their child is well taught at Clavering Primary School.
99% of parents and carers agreed that or didn't know whether appropriate homework is set at Clavering Primary School.
98% of parents and carers agreed that pupils are made to behave well at Clavering Primary School.
24% of parents and carers did not know whether the school deals effectively with bullying (probably because it had not been an issue for them) and 75% believed that Clavering Primary School deals effectively with bullying.
100% of parents and carers agreed that Clavering Primary School is well led and managed.
98% of parents and carers agreed that Clavering staff members respond well to any concerns they have.
100% of parents and carers agreed that they receive valuable information about their child's progress.
100% of parents and carers stated that they would recommend Clavering Primary School.

ADDITIONAL PARENT/CARER COMMENTS:
I feel Clavering Primary School is a warm, welcoming, friendly school. I am proud to consider my child is part of their community.
My daughter loves coming to school every day. She is always full of enthusiasm about what she has been learning that day.
Staff at all levels have gone out of their way to meet my son's special needs. Thankyou.
I am very pleased with all your dealings and managing of the school and am extremely happy with the support and pleasantness of all staff members.
Your commitment to the physical, mental and emotional wellbeing of all of the pupils is remarkable.
The SENCo has been very thorough and helpful, addressing both my children's needs. The school has provided much needed one-to-one support and, with ongoing care, both my children will receive the education they deserve.
Clavering's commitment to making sure that its pupils are physically and mentally fit is extraordinary! I can't believe how many different sports our children have had the chance to experience.
The teachers at Clavering are encouraged to make learning fun whilst always ensuring high academic standards.
Behaviour at Clavering is excellent. You rarely hear a teacher shout!
Every year the school seems to grow more and more and give more and more, whether it's a new initiative, a new residential, etc. The commitment Clavering Primary School gives to educating the 'whole child' is second to none.
The school's efforts to make sure that every child enjoys and is physically active during every school day is extraordinary. The buzz around the school ever morning for the 'Get Up, Get Active' sessions is amazing! It's the perfect start to the school day!
We have watched our child blossom in the infants at Clavering. We're now excited about what the juniors will bring!
My child has competed for Clavering in so many different competitions which has helped him to progress as a sportsman and, just as importantly, has raised his confidence levels in all areas of school life.
Every day we're taught something new by our child!
The conservation and ecology work that the school does is amazing. It's great to see that the school cares about a lot more than just English and maths results. No wonder you were nominated for a 'Pride in Hartlepool' award!
There are key people at Clavering who work really hard to encourage children to enjoy reading and get better at reading.
The Clavering leaders expect the best in all areas. As parents, this is what we want too for our children.
We have received excellent support regarding our son from his class teacher and the headteacher. We would recommend the school to anyone.
I love the fact that you try and make sure that what the children write about is something that interests them. I never thought my son would enjoy his English lessons as much as he does!
It is amazing how many sports competitions the school enters ... and wins! There seems to be something happening nearly every week with hundreds of children being involved and representing the school.
The best school my child has ever been in. Cooperative management. Wonderful teachers. Well done!
Academically, this school has a fully inclusive range of lessons and topics that my daughter has had the opportunity to be involved with. I have seen my child make year-on-year progress to an extremely high level. Teaching is clearly consistent and challenging. What has particularly stood out this year is the additional 'out of hours' support in english and maths to support and give extra tuition to all Year 6 students. This is done free of charge by teaching staff and I cannot praise this highly enough.
I've lost count how many sports teams my daughter has had the chance to be part of. She's definitley represented the school in more than ten different sports which is a wonderful reflection on the range of opportunities offered at Clavering and the tireless effort of key staff members within the 'Clavering PESSPA Programme'.
In terms of extra-curricular activity, children have a plethora of sport, music, arts, reading and outward bound activities to enjoy.
Communication is excellent with regular newsletters and information via an extensive and up-to-date website and Twitter accounts which we are proud to share with other family members and friends.
Being part of the Fairtrade Group has helped my son to grow in confidence and make a positive contribution. It's great how many leadership opportunities are offered at the school for children of all ages.
I love the fact that Clavering believes that healthy, active children achieve more. What a wonderful message!
I have watched this school, under the current leadership team, turn into an exemplary model of education and I will be sorry when my daughter leaves in July this year.
We moved our daughter away from her last school because she was bullied. We have never heard of any child being bullied at Clavering. It is a very safe school that is very well managed and keeps its pupils happy, safe and occupied. Thankyou.
Can't you extend and keep going til the end of Year 11?
We are always greeted with a smile and our boys always come out of school happy.
A number of school staff work tirelessly to provide some brilliant extra curricular activities. I can't believe how much you have won this season. Well Done!
We love showing the Clavering website and Twitter accounts to friends and family.
Clavering genuinely cares.